Bessie's wings by Lambeth schools
Young artists from Lambeth and Norwich schools will display their work at Ovalhouse Theatre Café in an exhibition inspired by the life of the first black woman to earn an international pilot's licence. Bessie Coleman defied expectations and overcame barriers of the day to fulfil her dream to learn to fly.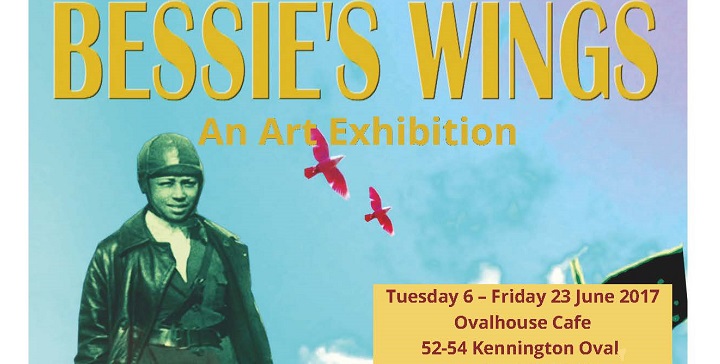 Pupils aged 8-14 from five schools Reay, Herbert Morrison, Henry Fawcett, Lilian Baylis Technology School and Queen's Hill have worked with class teachers and specialists using a range of media to respond to this inspirational but often overlooked figure.
Teenagers from Lilian Baylis Technology School investigated archive photographs and resources to explore more widely the missing histories of black professional lives in the 19th century with Autograph of Black Photography.
Current aviators from Aviatrix Project will spend the afternoon with some of the children, learning about flight, meteorology and navigation.
Alongside the exhibition, nearly 100 children from St Mark's, Vauxhall and Ashmole primary schools are devising a new opera 'Bessie's Wings' with the English Touring Opera to be performed at Morley College, 61 Westminster Bridge Rd, 21 – 23  June.
The free art exhibition is open to all, 6-23 June at Ovalhouse Café, 52-54 Kennington Oval, SE11.
For more information please contact Sarah Botchway  sbotchway@vpscc.org.uk or Lucy Swanson lucy@ovallearningcluster.org.uk
You might also like