Crowdfunder campaign to get wildlife words in Lambeth schools
Making sure primary school children know the names of wild animals, birds, trees and flowers in Britain helps teach them to value and protect the environment. A local couple are planning to get a nature book into all schools.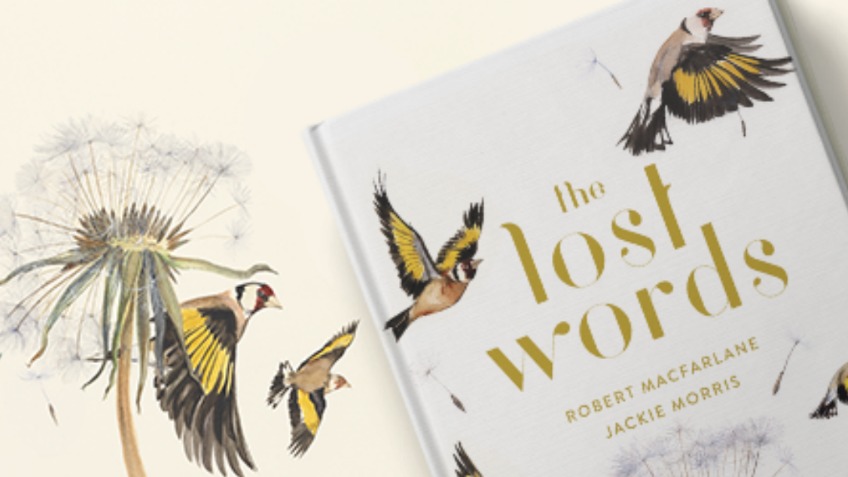 Lost words
Over the last few years, the Oxford Junior Dictionary has been removing words such as conker, bramble and acorn, along with many others which are  used less and less as life gets more urban.
Words and pictures
West Norwood resident Sean Gibson hopes to raise crowdfunded donations to get 'the Lost Words' – Robert Macfarlane and Jackie Morris's book of pictures and words about wildlife – into Lambeth's primary schools. (Book cover shown above)
Books in real life
The inspiration for the book and the campaign are closely related. What does taking 'kingfisher' out of the dictionary tell children about caring for the environment? Painter Jackie Morris says: "How can we teach children that bluebells are important, that acorns have value, if the words are not important enough to be in the dictionary?" Sean Gibson agrees: "If we forget these words, will we care enough to conserve and protect the natural beauty they represent?"
Countrywide campaign
Parents, teachers and others who care about the message of keeping alive the names of things that need protection have already run crowdfunding campaigns to get the book into schools – including some in less urban areas such as Jane Beaton in Scotland and the Yellow Lighted Bookshop campaign in Gloucestershire.
Saving the words
The campaign covers Wandsworth as well as Lambeth. Sean says: "I live in Lambeth and my partner has taught in Wandsworth schools for the past 17 years, so both are very important to me!  There are, by my count, 115 local authority primary schools across the two boroughs, so this project will be fully funded if at least £2,500 is pledged by 9:30pm 1st May 2018."
---
For more information
You might also like