Lambeth pupils celebrate GCSE success
Lambeth's pupils have once again performed well in their in their higher-grade GCSE results.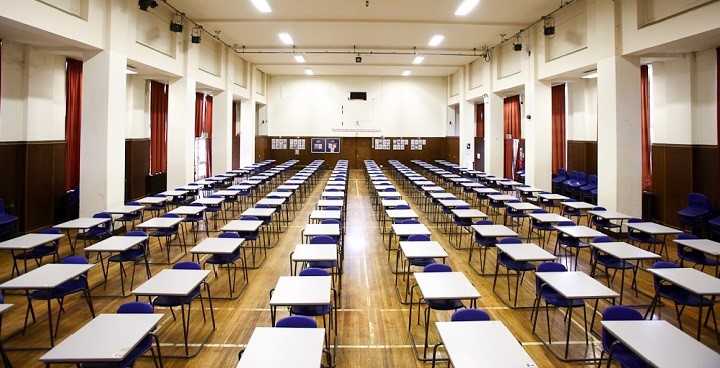 Provisional results released on results day show that over 60% of the borough's pupils achieved grades 9-4 in both English and Maths this year; one of the new key measures of achievement and equivalent to the old Grade A*-C.
Schools that performed particularly well include Bishop Thomas Grant, Dunraven, La Retraite, Lilian Baylis and Platanos College. The way that results are calculated this year is different to previous years, with pupils taking Maths, English Language and English Literature marked on a 9 to 1 scale – with 9 the highest grade – as opposed to the traditional A*-E grading.
For 2017, a standard pass has been set at a Grade 4, and a good pass at Grade 5. Nationally the proportion of pupils achieving a standard pass (Grade 4+) in English is 64.9%, English Literature is 72% and 68.9% in mathematics. The proportion of entries receiving the top grades (7+) is 20%.
Other subjects are still graded A*-E, though this will change over the next couple of years.
Final checked figures for Lambeth will be available in October. No comparisons with previous years can be made because of the changes to the grading systems.
Cllr Jane Edbrooke, Cabinet Member for Children and Schools, said:
"We know how much hard work goes into studying for GCSEs and these outstanding results are the reward for that effort and commitment.
"All our pupils should be congratulated on what they have achieved, and we should also pay tribute to the support they have received from their families, teachers and schools.
"But these fantastic results are just the start of what these young people can achieve; they are the next step on their journey towards their future careers, whether they plan to go to college or start work now.
"I wish all our pupils every success – and I want them to know that we'll do everything we can to help them fulfil their potential."
---
Find out more
Ofqual's Guide to GCSE results for England, 2017.
You might also like