In pictures – New life to Clapham Old Town
A wonderful crowd of people joined us on Friday to celebrate the completion of the Clapham Old Town Regeneration Project.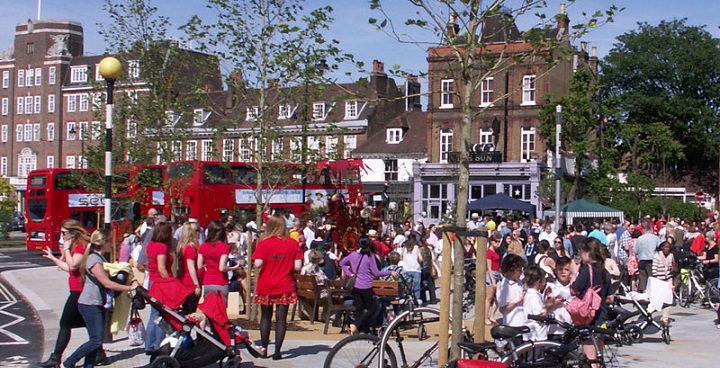 The new £2.6m public space around Clapham Old Town and Clapham Common tube station was officially unveiled on Friday.
The Clapham Old Town Regeneration Project is a joint venture between Lambeth Council and Transport for London, in collaboration with local residents.
It includes a new town square, wide step-free pavements with new zebra crossings, cycle paths and cycle stands, extensive landscaping with over 100 trees planted and new public seating.