Read September's Lambeth talk
September means new beginnings and new creative ideas. Find out about all amazing projects running in our borough this month.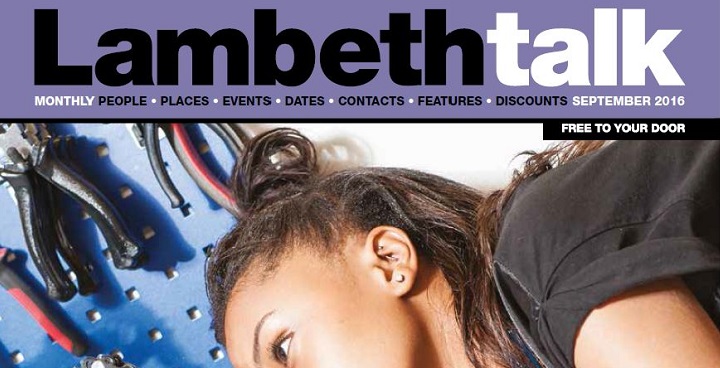 A group of local residents are turning a neglected strip of land into a beautiful garden on Tritton Road (pages 4-5)
Public exhibition and workshop on the preferred masterplan for Loughborough junction on 14 and 17 September -the consultation is running to 17 October.
Vale Street recycling centre will be restricted to Lambeth residents only from October.
Open days for free courses for Lambeth residents by Hightrees  (page 8)
The Youth Design Trail bring together all creative young people from 17-25 September in Brixton (page 9)
Ace of Clubs director David Logan talks to Lambeth talk about ways of helping vulnerable people (page 10)
A journey back in time – the Lambeth's Heritage Festival is taking us back to history (page 12)
What's on this month around Lambeth – a lot! Don't forget to check our Discounts and offers (page 22)