Lambeth working for more jobs
Lambeth Working is the council's employment support service, linking people with employment and training opportunities and sustaining employment.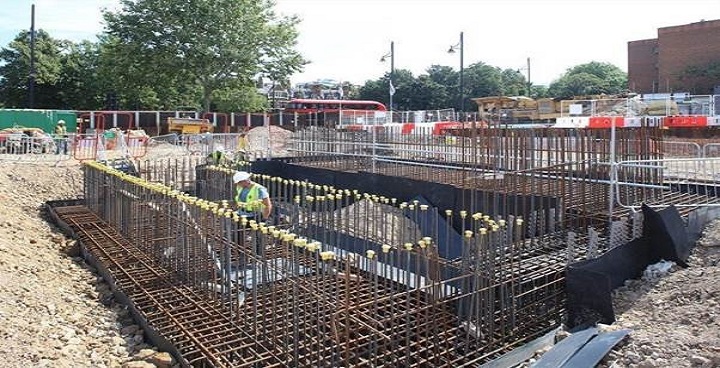 Lambeth Working Construction
If you're new to the industry or have worked on building sites before, we can help. New building projects – Battersea Power Station, Nine Elms, the Shell Centre and the new Lambeth town hall should generate about 20,000 construction jobs within five years. We work with leading industry developers like Berkely Homes, Barratt Homes, Canary Wharf Contractors, Carillion and Costain Skanska to provide routes into on-site work opportunities.
A recent construction recruitment event in Vauxhall Nine Elms drew 149 local people now being trained and matched to live opportunities.
We can help residents get access industry-specific tickets such as a CSCS card, and additional support like personal protective equipment and site-ready tool kits.
Lambeth Working Apprenticeships
Apprenticeships support both local businesses and local young people. Lambeth Working offers direct access to 'earn as you learn' schemes and intensive pre-employment support on applications and interview skills. We support businesses offering apprenticeships with an end-to-end recruitment service: advertising, screening and shortlisting candidates and trainers to support apprentices' learning while you focus on the business.
Here to help
Lorna Burley from Lambeth Working Construction says: ""We help unemployed residents in Lambeth who have the right to work in the UK. We source vacancies from local businesses and work with contractors, developers and employers who have agreements with the council to employ local people. We offer guidance and financial support to help residents find work. The link workers within the team are currently working with residents who need extra support to find work or break down barriers and find solutions to help them engage, sustain and find work. We have extra support for people leaving care."
"The message is: we do have jobs, and we want to engage with residents looking for work to match to these vacancies. We individualise our help, from advice to paying for work boots and travel."
To register with Lambeth Working, email your details  to lambethworking@lambeth.gov.uk  or call 020 7926 0500
If you're a Lambeth Council tenant looking for help into employment contact Linda Oginni or call 020 7926 9311
Lambeth Working hosts regular drop-in advice sessions at Brixton Library Tuesday 10am -1pm and Thursday 1pm -4pm, and pop-up events in job centres.
You might also like