In the heart of central London, Waterloo is a place of world-class culture and home to long-established companies and new start-up businesses. It is a place where major hotels sit alongside independent shops and cafes, where London's busiest station acts as a gateway to London. It boasts universities and a major hospital, conservation areas and parks. Historic buildings adjoin new buildings in the latest modern designs, and residential streets and estates provide a home to a diverse community. This exciting mix creates a unique and vibrant neighbourhood.
---
Major developments are bringing further investment and growth to the area. By combining these opportunities with Lambeth's skilled and creative workforce, and local unrivalled transport links, Waterloo and Southbank is poised to develop further and become a thriving business district.
As a council, we are committed to ensuring this growth benefits everyone and that it brings opportunities for residents in Waterloo and throughout the borough.  These will include access to the wide range of better jobs which will be created here, opportunities for businesses to be established and grow. We have been working over many years to make Waterloo a more attractive place and to improve everyone's ability to move around.
As well as the Waterloo City Hub, we've worked with TfL on Westminster Bridge South and Lambeth Bridge South to improve pedestrian and cycle safety. We have invested in upgrading Lower Marsh, and are about to do the same on Westminster Bridge Road. Together, we think these will make Waterloo a happier and healthier place.
With so many changes taking place locally, we are keen to hear from you – what you like about Waterloo, what you want to be changed and feel can be improved.
Some of the projects taking place:
---
Waterloo roundabout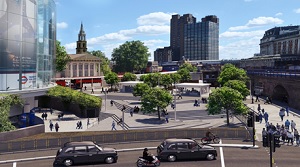 Consultation on TfL's proposals for Waterloo roundabout; to create a new car-free public space, improve the road layout and transform the current bus station closed on 20 August.
Read our response to TfL's Waterloo consultation.
If it goes ahead, we will work with TfL and other developments taking place nearby to minimise the disruption, keep residents informed and continue to listen to and respond to concerns.
Streets and public spaces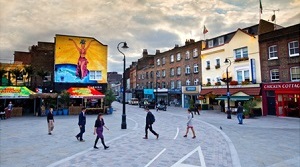 We would like to see all areas of Waterloo improved, ensuring they are well connected and attractive places for people to walk through and spend time in, as well as meet the needs of residents and workers.
We will shortly be reviewing the parks and open spaces in Waterloo, providing a clear and costed plan for improvements. In addition to using design modelling techniques, we will want your views on your priorities for investing in your area.
114 Lower Marsh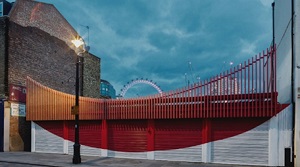 The Council owned site at 114-118 Lower Marsh opened as a meanwhile use workspace last summer, whilst we make plans for the site's long-term redevelopment.
Now known as Granby Space, the temporary use, operated by Meanwhile Space CIC, is providing affordable office, co-working and retail space to freelancers, entrepreneurs and 'start up' businesses.
Granby Space will remain at the site until at least December 2018. In parallel, we are developing proposals for redevelopment of the site as a retail and office led scheme. View the emerging design proposals and have your say.
Economic and cultural strategy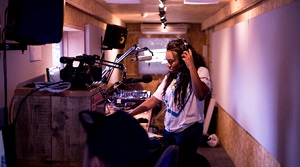 We want to ensure that as the economy of Waterloo grows, it works for everyone. By developing an economic and cultural strategy we will help shape the future of Waterloo. The strategy aims to create local economic benefits, attract investment, protect and encourage our cultural assets, and deliver a wide range of employment and training opportunities.
The strategy will act as evidence for our Local Plan Review which will take place in autumn 2017 and will provide a vision until 2025.