In the heart of central London, Waterloo is a place of world-class culture and home to long-established companies and new start-up businesses. Major developments are bringing further investment and growth to the area.
---
We are working with all our partners to make Waterloo a stronger, fairer and more prosperous place. As a part of this, we have four key campaigns:
Also, major developments are bringing further investment and growth to the Waterloo. As a council, we are committed to ensuring this growth benefits everyone and that it brings opportunities for residents in Waterloo and throughout the borough.
With so many changes taking place locally, we are keen to hear from you – what you like about Waterloo, what you want to be changed and feel can be improved.
---
Your priorities for the Waterloo area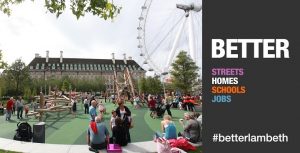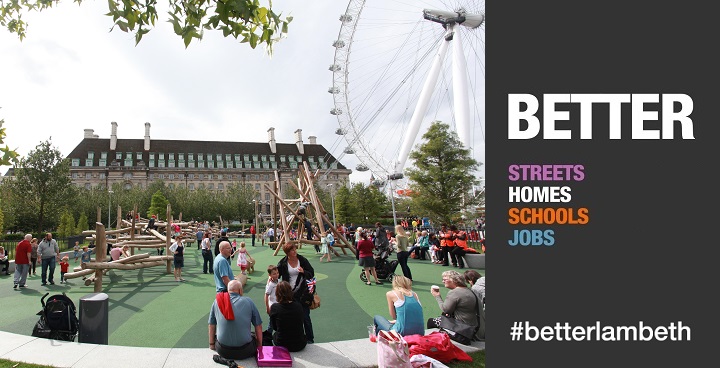 No one is better placed to guide us in investing this money for the best than you, the people who live, work and spend time in Waterloo. You can have your say by filling in our short Waterloo survey. For example, give your views on local parks, streets or civic spaces.
The closing date for comment is Saturday 24 February 2018.
Waterloo roundabout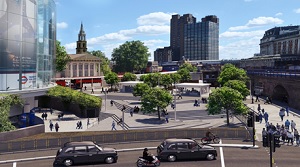 The Mayor of London and Transport for London (TfL), alongside Lambeth Council, have announced that work to transform the Waterloo area will start in early 2020.
The work will improve the area for walking, cycling and public transport users through what is currently an intimidating and dangerous junction that cuts through the local community.
114 Lower Marsh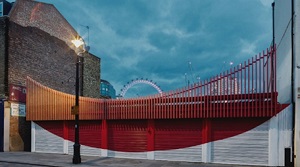 The Council owned site at 114-118 Lower Marsh opened as a meanwhile use workspace last summer, whilst we make plans for the site's long-term redevelopment.
Now known as Granby Space, the temporary use, operated by Meanwhile Space CIC, is providing affordable office, co-working and retail space to freelancers, entrepreneurs and 'start up' businesses.
Granby Space will remain at the site until at least December 2018. In parallel, planning permission has been granted for redevelopment of the site, with office, retail and community use.  Take a look at the Conran and Partners design for 114-118 Lower Marsh recently granted planning permission.
Economic and cultural strategy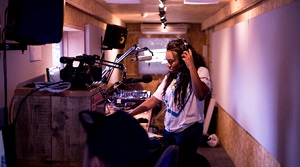 We want to ensure that as the economy of Waterloo grows, it works for everyone. By developing an economic and cultural strategy we will help shape the future of Waterloo. The strategy aims to create local economic benefits, attract investment, protect and encourage our cultural assets, and deliver a wide range of employment and training opportunities.
The strategy will act as evidence for our Local Plan Review which is taking place in autumn 2017 and will provide a vision until 2025.