Consultation on Redevelopment of Patmos Lodge
Over the next 10 year's our ambition is to increase the quality of Lambeth's housing by building high-quality housing that meets the needs of Lambeth's families.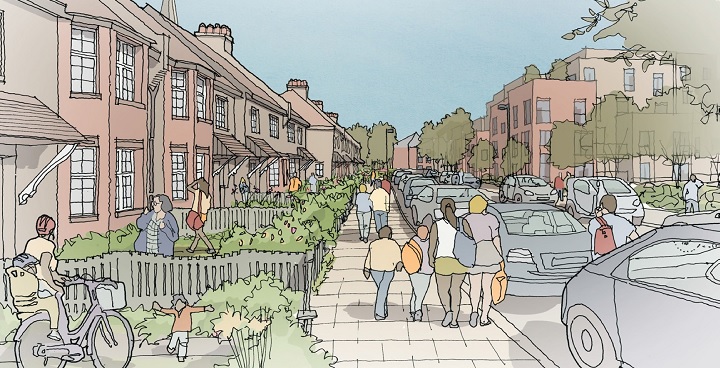 Have your say on the redevelopment of Patmos Lodge
Come and find out about our plans for redeveloping the Patmos Lodge site – providing much needed housing, vibrant streets and new children's play areas whilst retaining existing mature trees.
Event details
Where:   Myatts Field North Centre, 24 Crawshay Road, Brixton, SW9 6FZ
When:   Thursday 25 May from 2pm till 8pm
You will be able to look at our proposals and ask any questions you may have. We want to hear what you think to help us develop our plans prior to submitting a planning application later this year.
If you are not able to attend the event, do not worry.
Visit our Patmos web pages at any time to find out more and have your say.
You can also write to us at: patmos@lambeth.gov.uk.
You might also like