Live it up in Lambeth with 365 days of free parking!
We're teaming up with PayByPhone to give you the chance to win an entire year of free parking in Lambeth.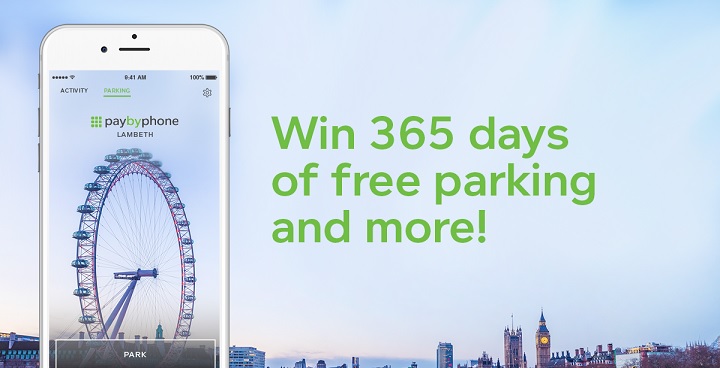 Register and win
There are two ways to enter for these great prizes:
OR
The giveaway runs September 11 to October 15, 2017. Each week They will also be drawing a winner for prizes including a £100 Amazon Gift Card and Starbucks Gift Cards to satisfy your caffeine cravings.
Read the full contest details on the PayByPhone website.
The benefits of PayByPhone
PayByPhone is the most convenient way to pay for parking in Lambeth. It means you don't have to worry about whether you have cash with you, or risk over staying your Pay and Display ticket.
It's quick and easy, you can either:
You might also like