Read Lambeth talk 'Better Homes'
Lambeth's Town Hall has reopened newly refurbished. The new civic centre will be ready in March and old Lambeth buildings will be redeveloped to help tackle the housing crisis. This special edition of Lambeth talk celebrates 'Better Homes' our scheme aiming to deliver more new, affordable homes in the borough.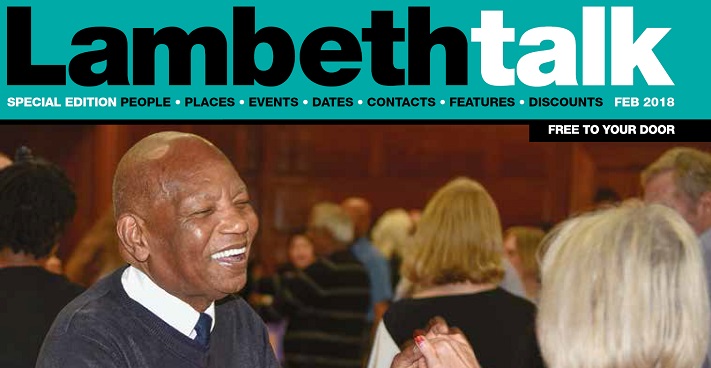 In this edition:
Living history. Lambeth Town Hall has served as the centre of local government but also as a place where our personal and public lives meet. Read more about the refurbishment (Page 4-5) and Let the good times roll! -with the revival of a traditional Tea Dance, a happy wedding and some amazing new British citizens. (Page 22-23)
Old Lambeth buildings and what will happen to them following the reopening of the Town Hall (Page 6-7)
Regeneration. Ambitious plans to build hundreds of new homes to tackle the borough's housing crisis have been put forward by the Council. Knights Walk, Westbury and South Lambeth.
Brook House is a new development on Brixton Hill with 48 new affordable homes. 34 at social rent and 46 new private apartments at the heart of Brixton. (Page 10)
Pocket Homes. The Wynne Road SW9 offers 25 new one-bedroom homes for sale to middle-income Londoners who are priced out of the property market and salaried out of social housing. (Page 11)
All new homes. Completed, under construction or planned, we have put all new Lambeth homes on a useful map. (Page 12-13)
LHS Update – Raising the standard for Lambeth's council housing. (Page 14-16)
A fresh idea for care at home. Bankhouse is the seventh 'extra care' scheme for Lambeth residents. (Page 17)
Read Lambeth talk 'Better Homes' online.
You might also like