Ready Steady Go!
Ready Steady Go (RSG) is a programme to help you and your child live a healthier lifestyle.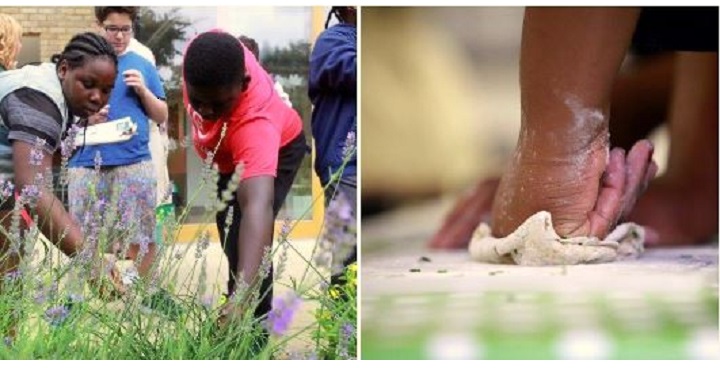 By learning to live a healthier lifestyle, you can help reduce the chance of having many long term conditions in the future.
Here to help
The programme can help you by:
Increasing your families knowledge of nutrition and healthy eating.
Increasing the amount of activity they do
Achieving and maintaining a healthy weight
Who can attend?
RSG has two age categories and is available for children between 4 – 6 and 7 – 12 years.
We are a family programme, so parents must attend and we welcome siblings to join us as well.
We believe that everyone could benefit from living a healthier lifestyle; however our programme is only for children who are above the healthy weight.
If you are unsure of what this means your GP or School Nurse will be able to help.
Are you eligible?
In addition to this, to be eligible for Ready Steady Go! Children must either:
Live in Lambeth
Attend a school in Lambeth
Be registered with a GP in Lambeth
What do the sessions involve?
Each session lasts for two hours and is made up of a nutrition workshop and a physical
Activity session for the children. We cover a range of nutritional topics including.
Fats and Sugars
Five a day
Food Labelling
Fussy Eating
Portion Sizes.
We even take you on a tour of a supermarket and look at products that you would buy on your weekly shop, to see how you could make it healthier and more affordable.
Our aim is to help you and your family live happier, healthier lives for longer.
How long is the programme?
We understand how busy family life can be and for this reason we have two types of structured programmes on offer.
12 week MEND programme (7-12years)
This programme requires you and your child to attend once a week after school for 12 weeks (one school term)
10 week MEND programme (4-6 years)
This programme requires you and your child to attend once a week after school for 10 weeks (one school term).
---
Wish to attend?
Any family can call us to see if they are eligible for our service and find out when our next course begins. Just simple give us a call or drop us an email.
Contact the Ready Steady Go! Team on:
Tel: 020 7926 0619
Or by:
Email: readysteadygo@Lambeth.gov.uk
---
For further info please visit the Ready Steady Go page on the Lambeth website.
You can also ask your GP or School Nurse for more information.
You might also like