Lambeth Town Hall illuminated to mark the NHS 70th birthday
To help mark the NHS's 70th birthday, Lambeth Town Hall in Brixton was lit up in blue from dusk till dawn in recognition of the much loved national institution reaching the milestone.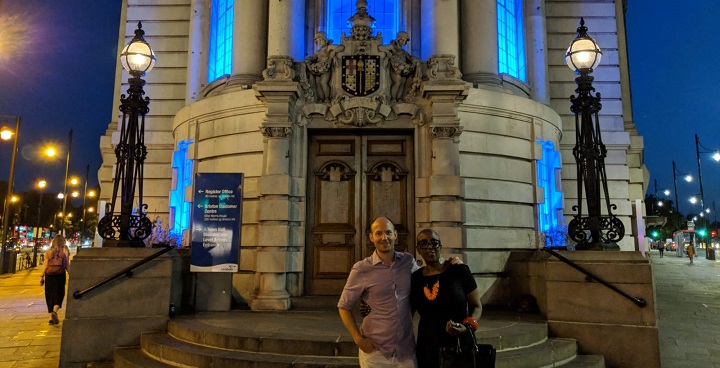 The illumination started at around 9pm on Thursday, July 5. It coincided with more than 100 other buildings, historic monuments and high profile sites across the country that were also lit up in blue on the same evening.
Cllr Jacqueline Dyer and Cllr Ed Davie, Lambeth's Cabinet Members for Health and Adult Social Care were keen to celebrate the milestone.
Cllr Dyer said: "This is an opportunity for us to say thank you to the NHS on behalf of the people of Lambeth for the hugely valued public service it provides. This comes at a time when Lambeth council and the NHS are working ever more closely together to tackle key social issues, such mental health and adult social care."
For a full list of buildings that took part visit www.nhs70.nhs.uk/get-involved/lightupblue/
You might also like