Writers' workshop for black gay men
It's LGBT History month and this inspiring session aims to encourage the creative process for black gay writers. On Sunday 26 February 2-4pm at Brixton Library.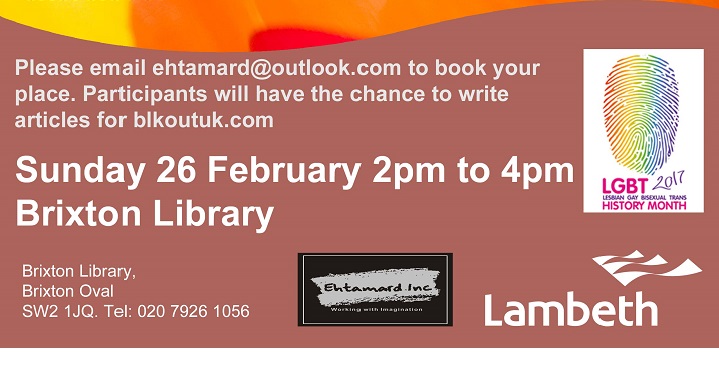 Have you ever thought about 'Creative Writing?' As black gay men, it's important that we document, and celebrate our own stories. Whether you've started to write, stopped, or just thinking about it!
Please come along to discuss, write, and learn some tips. It is hoped that the workshop will be an inspiring session that explores the 'creative process' and our shared experiences as black gay men through discussion and writing exercises. Please email ehtamard@outlook.com to book your place.
Participants will have the chance to write articles for blkoutuk.com