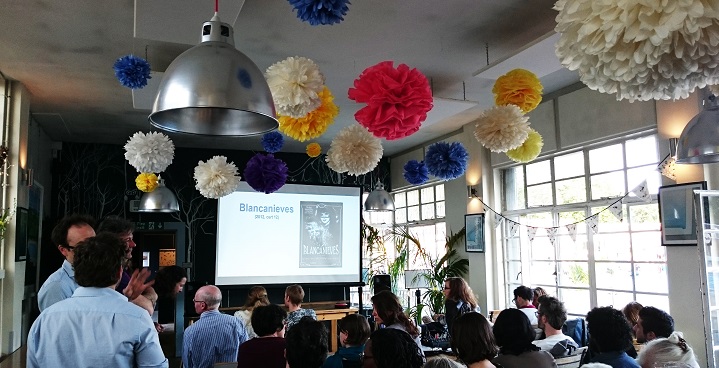 The fun starts on 4 December with a screening of Tangerine at The Lido Café, and over the next two and a half weeks the festival will take in Christmas classics . Miracle on 34th Street and It's a Wonderful Life are being shown in two of the most beautiful Churches in the area, Holy Trinity Church and All Saints Church, and there are also afternoon screenings of Frozen and Elf so kids can be part of the festival too.
For adults the programme doesn't disappoint, delivering a dose of Christmas animation, comedy and horror. The Nightmare Before Christmas,  Trading Places with Dan Aykroyd and Eddie Murphy and being a Bad Santa with Billy Bob Thornton. There's also a chance to see Santa and his elves, like you've never seen them before, in the very child-unfriendly Rare Exports.
Those that don't embrace Christmas aren't left behind though. The festival is also showing Paolo Sorrentino's Oscar-winner The Great Beauty (one of our favourites from the last few years) and Bill Maher's Religulous.
Of course Christmas wouldn't be Christmas without Love Actually, and this is taking pride of place at Rosendale School. Part of the film was shot in SE24, and  one of the lead actors grew up nearby.
Find out more: Festival website or  Facebook (Herne Hill Free Film Festival), Twitter (@HerneHillFilm) or Instagram (HHFreeFilmFest).