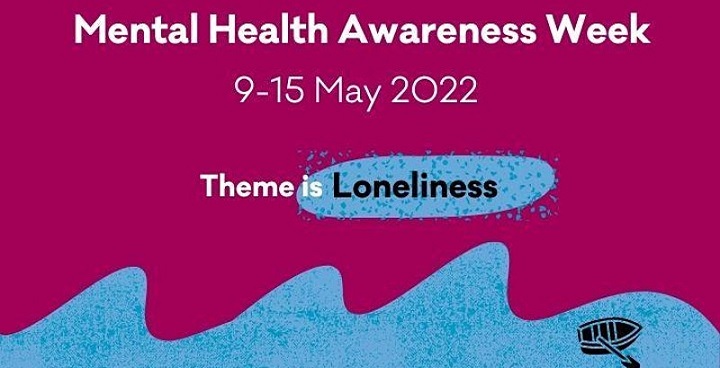 Today marks the launch of Mental Health Awareness Week, the UK's national week to raise awareness of mental health.  The week, which is hosted by the Mental Health Foundation, is in its 22nd year and runs from Monday 9 to Sunday 15 May.
Tackling loneliness
This year's Mental Health Awareness Week – hosted by the Mental Health Foundation – explores the impact of loneliness and how we can tackle it.
Walking away loneliness
In January, Lambeth Public Health, Cabinet Members, and NHS partners celebrated London's first-ever Great Mental Health Day with a walk across the borough visiting places that support wellbeing and organisations that work to help people with their mental health. We launched our new Suicide Prevention strategy halfway through the day and halfway through the walk in Ruskin Park next to the Maudsley Hospital.
Clapham to Vauxhall
For Mental Health Awareness Week we will be walking again – from Clapham South Station – whose deep shelter became temporary accommodation for immigrants from the West Indies arriving on the Windrush – through Clapham Common to Stockwell War Memorial and Little Portugal, ending at Vauxhall Pleasure Gardens.
Walk with us
The walk starts at 5 pm on 12 May. It's open to all, with local people invited to walk the whole 11 miles or join and leave us as they wish. We'll be finding out more about the places we go – so if you would like to suggest places of interest on the way or share stories or information about them, please get in touch. There will also be an opportunity to stay on afterwards and socialise with new friends made along the way.
More information
Recent research by the Mental Health Foundation showed that many people have increasingly been suffering from feelings of isolation and loneliness which has led to harmful consequences. The Foundation also discovered an increased demand from the public to see loneliness addressed as a serious topic requiring urgent action.