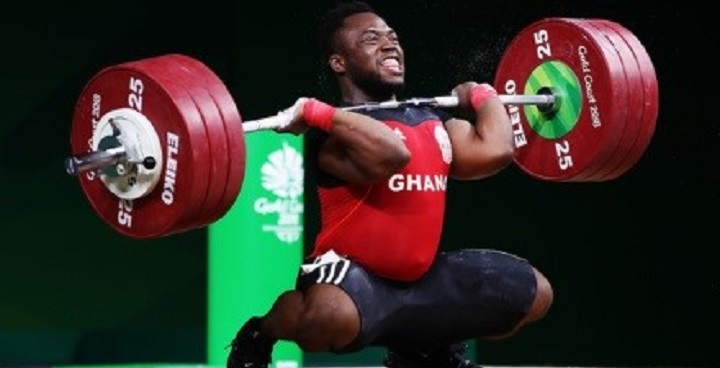 Local athletes will be supported through the GLL Sport Foundation, the largest independent athlete support programme in the UK in partnership with Lambeth Gifted and Talented Scheme. The national programme, now in its 13th year, was set up for supporting today's and tomorrow's athletes.
Funding gap
With a staggering 98% of award recipients receiving no other funding, and 63% aged under 21, the GLL Sport Foundation has highlighted a vital funding gap for young, talented athletes at National and international levels. The 89 chosen athletes will receive free training memberships to use across 300 plus GLL and partner-operated sporting venues.
Lambeth Talent
Forrester Osei (pictured), Olympic Weightlifter said "This year marks the Tokyo 2021 Olympics, for which I have diligently been working hard to secure my qualifications. I am currently in the A position to qualify so far as I maintain my Number 1 ranking (absolute Tokyo Olympic ranking) within the continental ranking until April. I will then secure my ticket to the Olympics"
Kristal Awuah, national and regional Sprinter said "My goals this year are to qualify for the 2021 Olympics as I missed out on an individual at the 2019 world championships, placing 4th in both the 100m and 200m and the Birmingham trials, however I was able to go as part of the relay 4x100m squad which was amazing and made me even more eager to compete at an individual level"
Sporting journeys
Peter Bundey, GSF Chair, said "16 months of the Covid-19 pandemic have been hugely challenging for all sport and has affected both established and young talented athletes. We have been impressed with the creative ways that athletes have found to keep their sporting journey moving – such as ice skaters roller blading in empty car parks. We are proud that with our sponsors and partners, we have been able to continue to offer support to talented athletes."
Tokyo 2021
Over 40 GSF Sponsored athletes are expected to compete in Tokyo 2021.  The Rio Olympics and Paralympics were historic successes for Team GB, and GSF supported athletes also broke the Foundation's record medal haul with 20 medals between them.
Lambeth supported athletes – key facts 2021 
30% identify as Black and Multi-Ethnic
Age range of athletes from 13 – 64 years; 15% under 16s
51% Female : 49% Male
29 different sports
Top 3 sports supported  – Ultimate Frisbee, Athletics, and Ice Skating
More information
For more information (including how to apply for funding) see the GSF website.