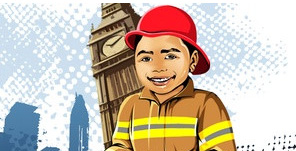 Lambeth-based Cleo Soazandry of Konfikids, won the special social media award. Congratulations also to Emma Lanman of Van Girls, who was awarded the top prize, Curious Handmade and Thinking Bob, which shared the second prize, and Vicky's Kitchen, which won third prize.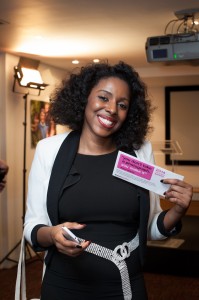 Twenty-eight year old Cleo, co-founded Konfikids with her five-year old son Raees. It was Raees that inspired her to design and create a diverse range of inspirational children's characters and products that can boost a child's self-confidence and imagination.
Another Lambeth finalist, Robyn of Archie Mac London, designs textiles that can tell stories and creates home and fashion accessories.
Brand Amplifier was founded by Brixton-based, Jeannette Pritchard, in 2009 after being named Best Businesswoman in Lambeth. She wanted to support future generations of women to run their own business through a brand-based training and mentoring programme. Brand Amplifier has helped achieve an impressive 85% start-up survival rate for the 55 women who have graduated from the programme so far.
Brand Amplifier is now sponsored by J P Morgan and will be doubling its annual intake of talent. You can find out more about Brand Amplifier at brandamplifier.co.uk