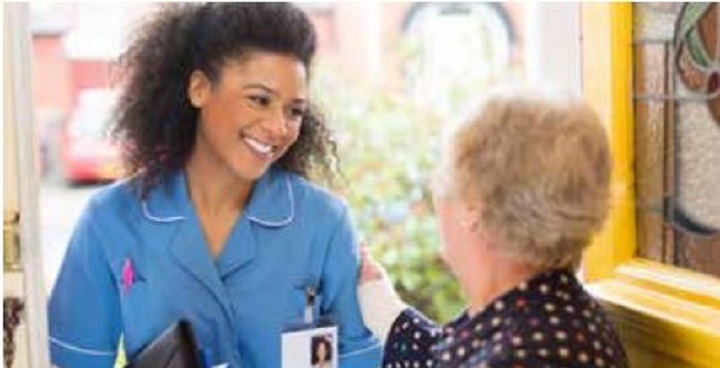 Unfortunately, the funding we have available from central government has continued to fall in recent years. This has been challenging, as at the same time demand for our adult social care services has been increasing as more people in Lambeth live longer lives.
Fought hard
Many people in Lambeth need support from adult social care, including services like at-home support, meals on wheels, assisted accommodation and care homes.  We have fought hard to make sure that our residents who rely on support continue to get the help they need.
Continuing to support
Given the financial challenges, we're faced with we have had to make the difficult decision to raise costs for some services, increasing them to similar levels to the fees charged in other parts of London. This will help us to continue to support those most in need, not everyone receiving adult social care services will be affected.
Below we have included a summary of our proposals:
Stop 6 weeks of non-chargeable domiciliary care. Reablement services will still be non-chargeable for up to six weeks
Charge for domiciliary care for the second carer when two carers are required at the same time
Increase the charges for Meals on Wheels from £3 to £4 per meal. This increase would be implemented in two phases, 50p from November 2019 and a further 50p from April 2020.
Make the community alarm/technology-enabled care provision service chargeable and charge £4 per week for the service. There are other changes being made to this service
Reduce the level of the standard Disability Related Expenditure allowance to £17.50 from November 2019 and then to £10 from April 2020
Freeze the Minimum Income Guarantee at 2019/20 rates for older adults
Introduce a charge for setting up deferred payments agreements
Introduce a flat rate charge of £140 for brokering non-residential care services for self-funders
Please take a look at our full version of proposals Adult Social Care Fees and Charges Proposed Changes – which will help you to have your say:
We have also created an 'easy to read' version of the leaflet for the adult social care proposed changes, using feedback from residents.
Word from the Cabinet
Cllr Ed Davie, Cabinet member for Health and Adult Social Care said: "In Lambeth, we have worked hard to ensure that our early intervention, our public health work and the work on the wider determinants of health have a positive impact on the health of Lambeth residents.
Unfortunately, this is not feasible for the years to come without sustainable, fair and appropriate funding. Over the last few years our core funding from the government has been cut by more than half; that adds up to over £230m slashed from our budget between 2010 and 2020. The combination of rising demand and costs in the face of funding reductions has placed the social care system under considerable strain.
With the help of our hard-working staff and providers, who offer fantastic services within the budget constraints we face and lots of exciting programmes, we will continue to support those most in need."
---
Have your say:
We want to hear your views on our changes to adult social care fees and charges and you can share then with us by:
Emailing us: engagement@lambeth.gov.uk
Or by calling us: 020 7926 3261
Attend a public meeting:
You can also share your views on our proposals by attending one of our public meetings. If you would like to attend please email us.
Date: Monday 30 September
Time: 4.30 – 6.30pm
Location: weare336, 336 Brixton Rd, London SW9 7AA
Previous meeting held:
Date: Monday 8 July
Time: 3.00 – 5.00pm
Location: Mark Bennett Centre, Streatham Library, 63 Streatham High Rd, SW16 1PN
---
It's important we hear from you as your views are a vital part of our decision-making process. As part of this consultation, we will also be writing to every Lambeth resident who is currently using Adult Social Care community services.