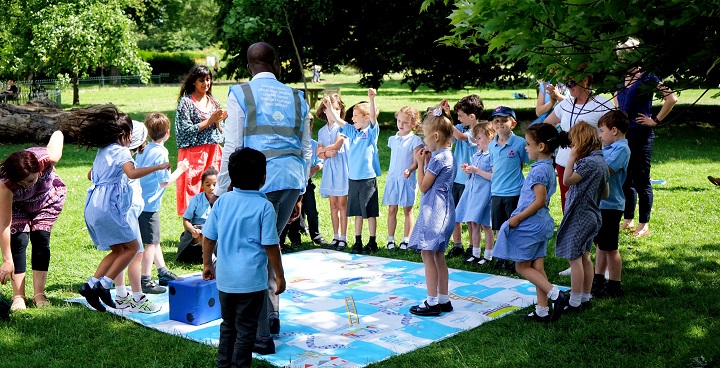 Lambeth is taking part in the Mayors Air Quality Funded anti-idling project along with 18 other local authorities. We will be focusing our efforts on idling hotspots within Lambeth and raising awareness at schools, hospitals and community groups. We are looking for volunteers to join us!
Did you know? It is less polluting to turn your engine off, and restart your vehicle after a minute or longer, than to leave your engine running.
What is an anti-idling event?
A typical anti-idling event usually involves council staff and volunteers targeting idling behaviour and raising awareness by going on a walk around a hotspot area for 1 or 2 hours. During the event we engage with vehicles that are idling, in a polite way and encourage them to switch off to improve the local air quality. The volunteers record their interactions and report back at the end of the event.
For some volunteers, an anti-idling event is the first time they have approached members of the public in their vehicles, which can be daunting, so we try and pair new volunteers with experienced staff and provide full training before the events start. This is to ensure the volunteers can enjoy the event and engage with as many people as possible.
What is Lambeth doing?
In schools          
We are encouraging all schools that have issues with drivers idling to run an anti-idling event.  We support schools in raising awareness before the event and can attend the event to provide additional guidance and assistance. During the events, we educate children on the impacts of idling with our fun and interactive giant snakes and ladders game!  We then encourage parents to switch of their engines at pick up time and provide information on how air pollution affects their health. If you'd like an event at your school get in touch with the email below!
Across Lambeth
We want to organise regular anti-idling events across Lambeth and we are looking for volunteers to join our events. Full training will be provided. If you are interested in joining us, or if you would like us to organise an anti-idling event near you, do let us know by emailing sustainability@lambeth.gov.uk