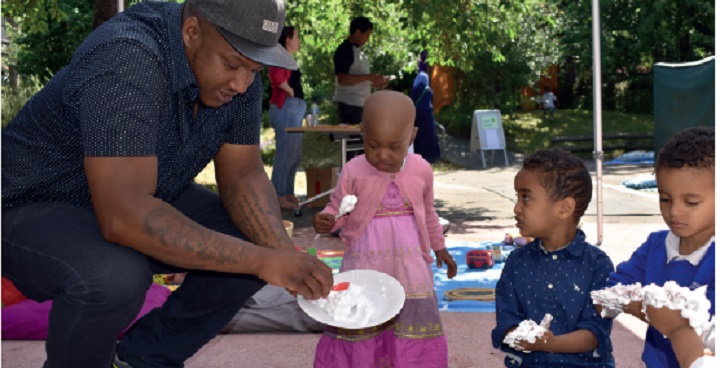 Applications are open now for LEAP Community Awards to support groups of local parents and community members to run activities for children aged 0-3 and their families. Your activity should aim to improve young children's
diet and nutrition,
social and emotional development, or
communication and language development.
Who can apply?
Existing groups looking to strengthen their current activities or new groups setting up new activities:
for families living in the LEAP wards (Stockwell, Vassall, Coldharbour and Tulse Hill) with a child aged 0-3.
will be free for all participants.
will benefit at least 10 LEAP children.
Applications from parents and community members living in the LEAP area particularly welcome.
How much funding is available?
Groups can apply for Community Awards of £500, £1,000, or £2,000
How do we apply?
Fill in a Project Enquiry form from Groundwork (02072391390). Who will then make contact to discuss your idea. (They might also suggest taking your completed Project Enquiry Form to a local LEAP Early Years Forum for advice on your idea from other local parents).
Submit your application to the LEAP Community Awards panel (made up of representatives from LEAP, Groundwork London, and local voluntary and community sector organisations). They meet 4 times per year to decide which applications will be successful.
 All applications should include plans for how to continue activities once the award money has been spent.
We recommend you submit your Project Enquiry form by 6 June, so you get comments back in time to send in your final submission by 9 am on 13 June.
If your application is successful
Groundwork London will contact you about getting your activities under way.
You decide whether to set up a group bank account for your Award or to work with a local accountable body.
You sign an Award Agreement setting out what you propose to do and when. 
If your application is unsuccessful
Groundwork London will be more than happy to advise you how to strengthen your application for the next round of applications in August 2019.
More information