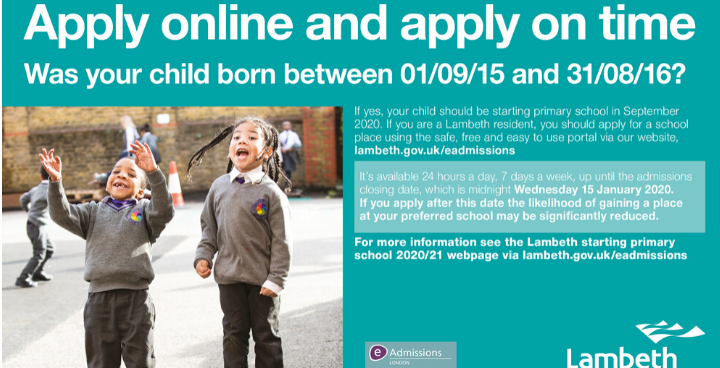 Education has been transformed in Lambeth in recent years, thanks to the close working between the council and schools. We have invested heavily in our school buildings working with partners to create world-class learning environments.
How to apply for a school place in Lambeth
This application is for children born between 1 September 2015 and 31 August 2016.
We strongly advise you to apply online – Applying online is:
Free, easy and secure
Your application won't get lost in the post
This online system is available seven days a week, 24 hours a day until midnight on 15 January 2020
You get the outcome of your child's application on the evening of 16 April 2020 – before you will receive your letter.
Read or download the starting primary school in Lambeth 2020/21 booklet.
View our apply for a primary school place for 2020/21 online guide.
Apply online now
Online applications can be made via the online application portal and last year, 99% of Lambeth residents applied online and all of these families received an offer of a place.