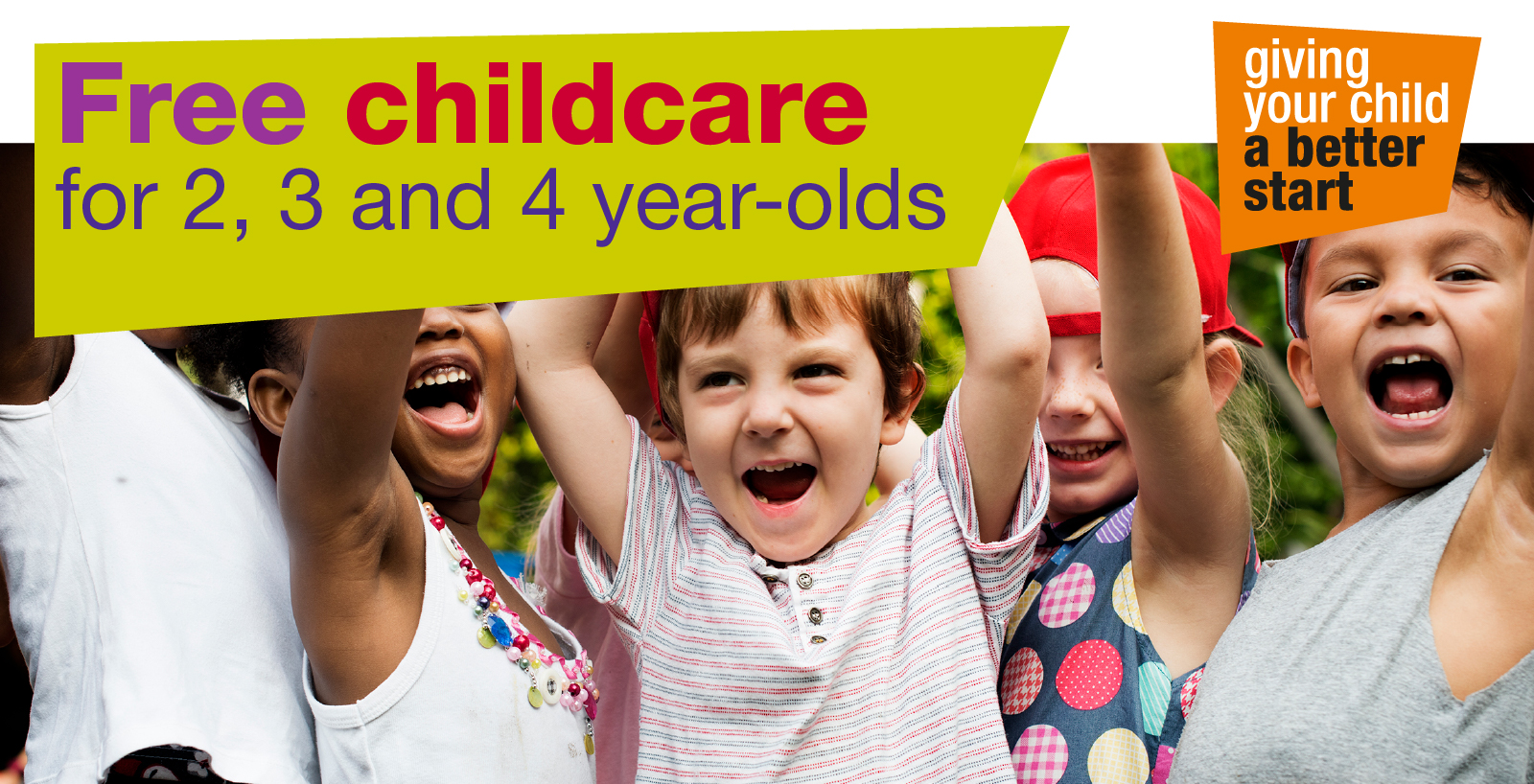 The free hours can be claimed from the term following your child's second or third birthday and you can use this funding at many Ofsted-registered private day nurseries, preschools and childminders.
What am I eligible for?
Households with two-year olds
You can receive up to 15 hours free early education and childcare a week if you're in receipt of a low income or certain benefits.
Find out more about eligibility for two-year-old funding here.
Households with three and four-year olds
All households with three and four–year-olds in England can get 15 hours of free early education childcare per child per week. There is also an additional 15 hours a week for parents who earn less than £100,000 per year.
Find out more about eligibility for three and four-year-old funding here.
How do I apply?
For two year olds, check your eligibility and apply for free childcare at www.lambeth.gov.uk/freeearlylearning
For three and four year olds, you can get 15 hours of free early learning and childcare each week. This is a universal offer, so you don't have to apply, but you will need to find and secure a childcare place.
Visit our web pages to find a childcare provider and for advice on all your childcare options. Please check to make sure that your chosen setting accepts the funding before you enrol.
To get 30 hours of three and four year old funding, you must apply online for a code through the government childcare choices website.
To receive funding for this Summer term, make sure you apply by Wednesday 31 March.
What are the benefits of using free childcare?
Early learning with a registered childcare provider can help your child develop important language, physical and social skills during the years when their brain is developing the fastest. Your child will also have the opportunity to make friends, learn new skills and grow in confidence before they start school.
Hear from some of our local childcare settings and parents who have benefited from the two-year-old funding:
Hear from some of our local childcare settings and parents who have benefited from their three or four-year-old receiving the 30 hours:
Case study
Mina uses funded childcare to continue her studies
Mina shares her story about how she found a childminder for her son Andy. By using the free two-year-old funding, she and her partner were both able to carry on their studies, knowing he was being well cared for.
"Our search was initially disheartening as many of the childminders didn't want to look after a two-year-old. But then we came across Pauline. Pauline had space available, and she sounded just like the carer that we were looking for.
"We wanted to make sure the carer's general knowledge and practice would be similar to how we were caring for Andy and what he was used to. We visited and had a detailed chat about many things including Andy's nap times, mealtimes and likes and dislikes.
"Pauline was an experienced childminder who worked with her daughter Camellia.  They showed us around and we saw toddlers playing contentedly. She gave us a list of clubs and children's centres that they visited and a list of childminders that they met regularly with, so that the children that they cared for could play together. I was impressed by the Home Book which was a communication book with a daily record of Andy's sleep, play, changing times and any significant things that happened over the day.
"He started nursery this year and Pauline collects him after nursery and looks after him until it's time for me to pick him up."
"Using a childminder has been a great experience for Andy and my family. Andy just loves Pauline and Camellia and has named his teddy bears after them. There is a strong bond between Andy, Pauline and Camellia and his eyes light up every time he talks about them. Although he is in nursery now, he asks if he can visit them and go to the library with Pauline and Camellia.
"I've finished my first degree and I'm starting my Masters' degree soon. I don't plan to change my childcare. My son is happy, and he is doing well. He has friends at nursery, and I like to know that he has Pauline as his carer at the end of each nursery day. I treasure this continuity in his life."
Don't miss out
Find out more at www.lambeth.gov.uk/freeearlylearning