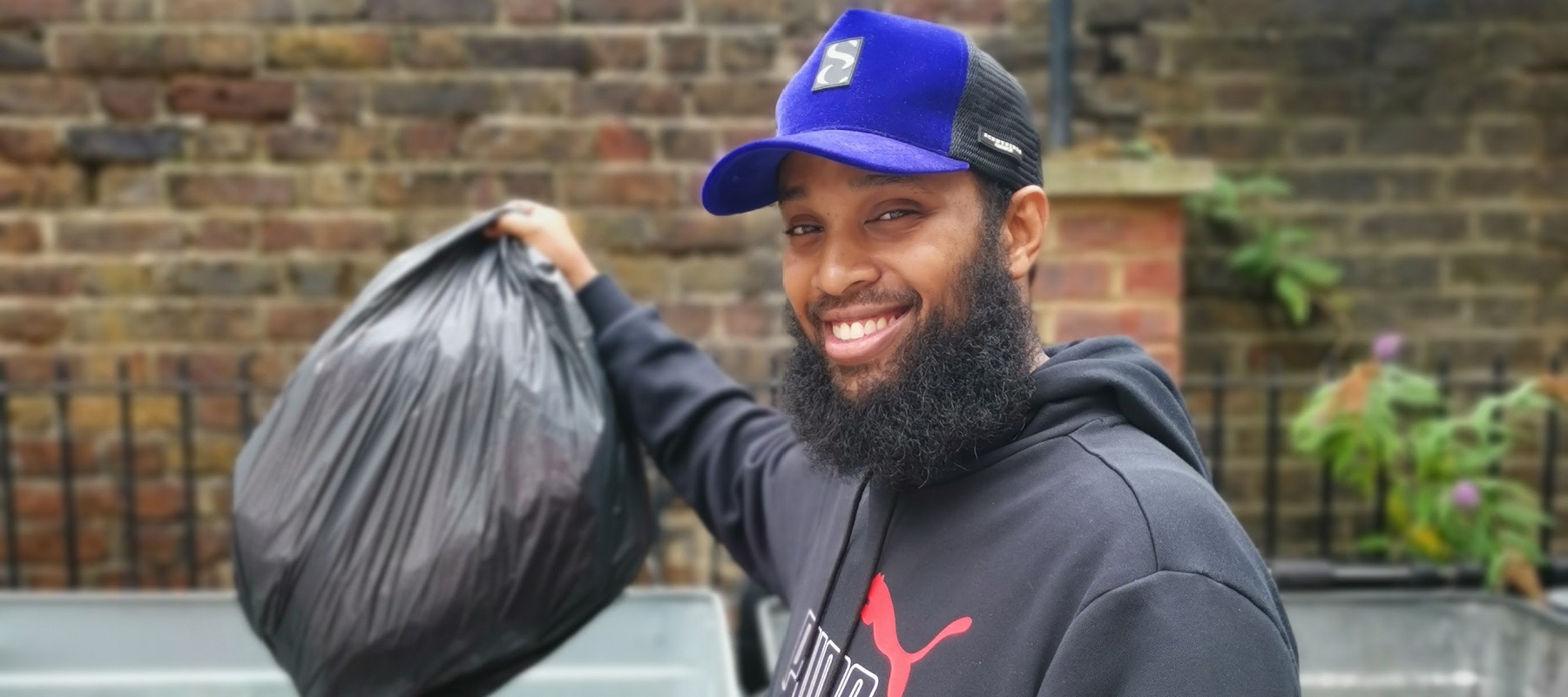 Lambeth Council is setting residents the challenge of reducing their non-recycled household rubbish to one bag a week. Cllr Mahamad Hashi, Cabinet Member for Sustainable Transport, Environment & Clean Air, explains how he's been relishing the challenge and getting his whole family involved.
"For me, recycling is one of the really easy things we can all do to help the environment. The One Bag a Week Challenge is a great way to focus attention on that, because it's really difficult to keep your rubbish down to one bag a week if you don't recycle as much as you can!
"If I'm honest, we were probably throwing out a couple of bags of rubbish a week before we started the challenge, so at first I thought it would be quite difficult. But when you think about it, most of the everyday things we throw away are recyclable, so once I'd made sure everyone else in the flat knew what the challenge was about, it was actually easier than I thought. Now that I've got everyone into the habit of rinsing out their tins and food trays and putting them in the right bin in our kitchen, we're just about there. It's weirdly satisfying!
"Now that I've become an expert in domestic waste management, here are my top tips for reducing your rubbish to one bag a week:
Number one priority is to have separate bins in your kitchen for recyclables and non-recyclables. You can do this in other rooms too, but the kitchen's the most important one because that's usually where we create the most waste.
Buy fruit and veg loose from local grocery stores. This not only cuts down on waste packaging, but also supports local businesses, so you can't go wrong.
Carry a reusable water bottle. Paying for a bottle of drinking water when you can easily get it for free is a habit many of us need to ditch!"
Take the One Bag A Week Challenge
To take the One Bag a Week Challenge yourself, visit Lambeth Council's website for more information.