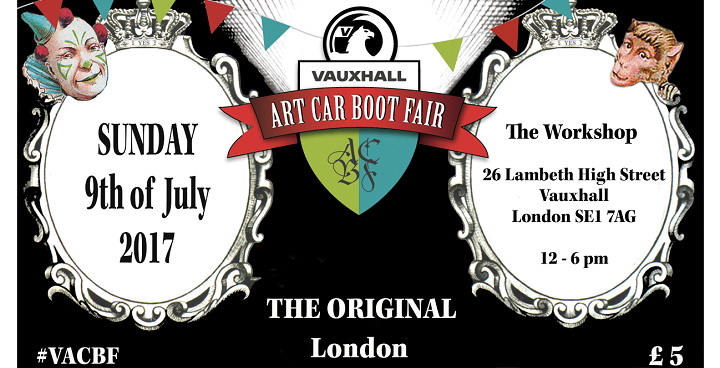 Who's in the boot?
The Art Car Boot Fair has taken place in a car park just off Brick Lane since 2004 and in that time has featured literally hundreds of artists  – from Turner prize winners to students, kids and lately the cream of the urban art scene. And they all show up in person to flog their specially made wares just for the day. It's all run like a club where all the participants are invited or recommended by other booters and, unlike any other art fair, there is no financial transaction between the artist and the organisers. All the infrastructure is taken care of by sponsorship (Vauxhall Motors since 2004) and the door take.   Original theme
This month it moves to the Workshop, Vauxhall and our theme this year is The Original. The whole idea when we started was to kick against the increasing commercialisation of the post-Saatchi London art market in 2004 and we feel that the boot fair has itself become a bit commercial and been dulled as a result so we're refreshing it, moving to a new area and making sure everyone who is invited makes artworks and wares or provides special art services just for the day.
The Workshop
The Workshop is the former workshop of the London Fire Brigade, in the centre of Vauxhall's new gallery district and flanked by Newport Street Gallery and Beaconsfield with Cabinet Gallery and Gasworks down the road and Chewdays in the next street.
Art on offer
Every artist listed will be present. Expect lots of serious art bargains – all originals, less endless 'limited editions' – and more of the art world letting its hair down and trying out new things on an engaged and fun art-loving crowd.
More details
Sunday 9 July (12-6pm) for 'the most stylish boot sale imaginable' (British Vogue).  £5 entry on the door.