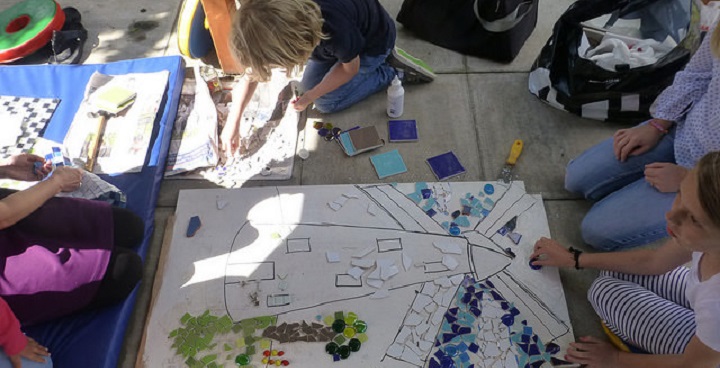 There will be workshops for adults and children from 2pm until 5pm, including:
Unveiling the Past – Design a blue plaque for a person of great importance for Brixton Windmill: can you guess who?
Create interesting patterns for the bicentenary monument.
Let's go fly a kite! A chance to design and make a kite – a workshop for children and their parents
Design a T-shirt – another workshop for families to work together and come up with creative designs.
Other activities including badge and mask making and finger painting.
Art in the Park offers an opportunity to be creative, inspired by Brixton's historic windmill. The workshops are for artists of all abilities, with beginners welcome. All workshops are free and will be led by knowledgeable local artists.
Brixton Windmill will be open for tours on both Saturday 13 August and Sunday 14 August. Full tours are all now fully booked but short tours are available on the day which take visitors to the first floor of the windmill with a chance to find out about the Windmill's 200 years.
There is also an opportunity to take a guided walk of Brixton Hill and the surrounding area with a Blue Badge Guide. The guided walk costs £5 and will take in some of the oldest landmarks of the Brixton Hill area. Visit the site of Bleak Hall Farm (shown on 1816 maps) and see some of the area's oldest surviving houses, get a glimpse of the Brixton Waterworks Company's 1834 reservoir (still part of Thames Water's supply network), find out about the treadmill for grinding corn at Brixton prison, and discover some rather surprising celebrity prisoners. Visit Rush Common, hear about the 'cable tram' and the Scala Cinema, and see the kind of grand house a Victorian mill owner might reside in.
For further information visit www.brixtonwindmill.org