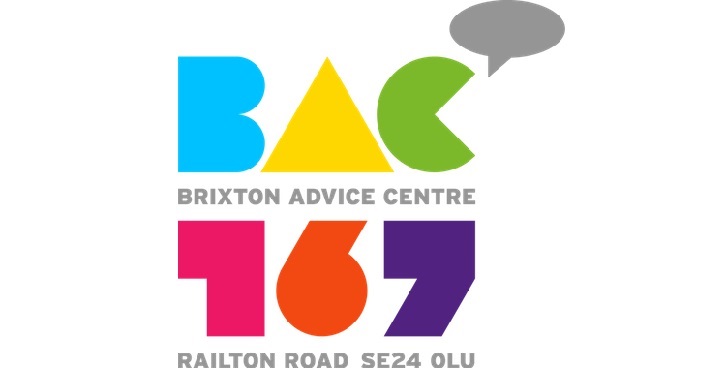 Brixton Advice Centre is recruiting new Trustees to carry on 50+ years of diverse community work.
Who are Brixton Advice Centre?
Brixton Advice Centre is a community charity. Since 1966, its staff, volunteers and trustees have offered local people free walk-in access to life-changing free advice. A form, a simple question or a big issue can, with the expertise of Brixton Advice Centre, transform the life, future and mental health of our clients and their loved ones.
What Does Brixton Advice Centre Do?
We provide free specialist legal advice on housing, debt and welfare benefits. We provide advice on consumer and employment rights, family law, domestic violence issues and discrimination. We evolve with the people who live here. Like a library, you can come for information – not just in crisis. Small acts have established our reputation locally and nationally. Until the pandemic we operated face-to-face, but in response to lockdown we set up telephone support lines and an award-winning online legal clinic so no one in Brixton was left behind. This allowed us to continue supporting clients while welcoming new ones seeking advice for times no-one had planned.
Why Seek Trustees Now?
2020 was a year of huge change. It raised the importance of equality and the vital need for representation, diversity and accessibility of resources and opportunity. At Trustee level we recognise (and want to fill) gaps in terms of skills, age and diversity, to make sure our decision-making fully reflects our community.
As well as Trustees, we welcome people with other skills to share or who believe they can add to our mission to provide education and advice to ease poverty and hardship in the borough of Lambeth.
Who Can Be a Trustee?
We are seeking Trustees who live and/or work in the Borough of Lambeth. We serve a diverse, ever-changing community and particularly welcome applications from people:
With BAME backgrounds
Who identify as LGBTQ+
With disabilities or mental health conditions
From a range of ages, socio-economic brackets, career stages or educational backgrounds.
Being a Trustee is an unpaid voluntary role. It requires a commitment of time, energy and passion for the Centre and its values.
At the moment trustee meetings are held virtually and this is likely to continue into summer so Trustees need access to reliable digital tools such as a smartphone, tablet, laptop or PC.
More information
For details of the role and how to apply please visit the Brixton Advice website