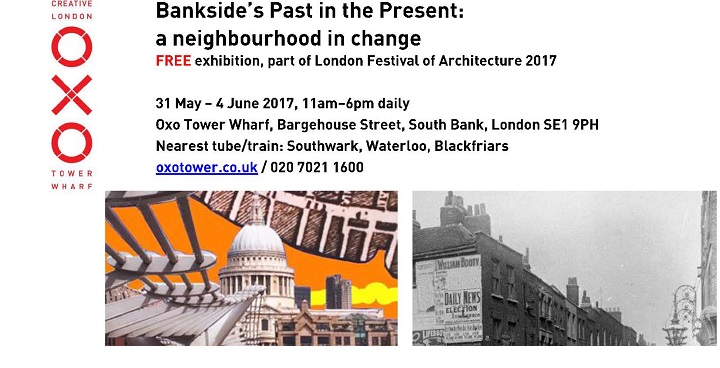 'Bankside's Past in the Present' showcases over 60 vivid digital drawings by artist Adrian Chappell and historical images curated by photographer George Nicholson. The images and storylines are derived from Bankside's changing industrial landscapes, dating from the late 18th century to the present day.
Innovations in power generation technologies (steam, gas, hydraulics and electricity) played an important role in Bankside's economic and social development until the 1980s. Several images depict the original Bankside power station and adjoining neighbourhood in the late 19th century as well as the stories of key individuals involved in shaping Bankside as well as a section about projects currently being planned by Bankside organisations.
Exhibition
The exhibition, convened by the Bankside Neighbourhood Forum and part of London Festival of Architecture, features a section entitled "Bankside Today" covering the work and projects currently being planned by Bankside organisations, as well as setting out the key policy areas contained in the new neighbourhood plan.
From: 31 May – 4 June
Admission free
Oxo Tower Wharf, Bargehouse Street, London SE1
Twitter: gallery@oxo
Free talks – Saturday 3 June
Responding to London Festival of Architecture's theme of 'memory' the exhibition features two free talks. Led by George Nicholson, and those directly involved in the regeneration of Bankside, the talks explore images and stories of Bankside's recent 'past into the present' – and its far-reaching impacts.
12-1pm: From Abercrombie to Ernie's Beach – making it happen
3-4pm:   From Coin Street to Kolkata – a tale of two pizza restaurants