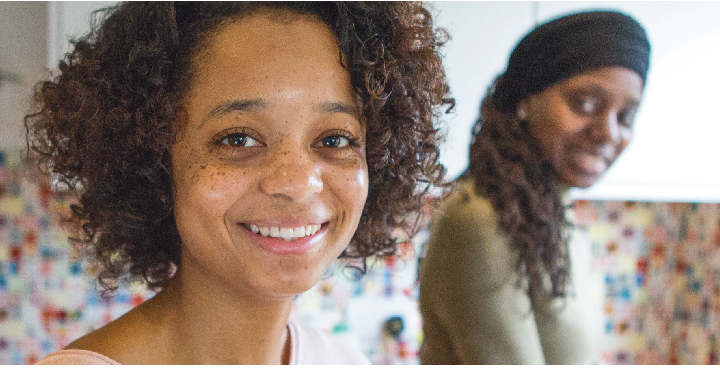 Young people leaving care are among the most vulnerable members of society and they don't always know how to find safe accommodation. They may have no qualifications, financial stability, or family support. Barnardo's is looking for supportive, stable homes as temporary lodgings at a crucial time in a vulnerable person's life.
You support young people, Barnardo's support you
Barnardo's Children's Service Manager Rajinder Nagra said: "We urgently need people in Lambeth who can make a huge difference.Our supported lodgings hosts receive weekly payments and ongoing training so they're well equipped to give advice and emotional support. This kind of short-term support can transform the lives of young people, enabling them to look forward to a brighter future. If you have a spare room we'd love to hear from you."
Can anyone be a lodgings host?
Single people, couples and families can all be lodgings hosts. You can be in full-time or part-time employment, or not employed. Health problems will not usually affect your application. You must be:
able to commit your time
over 21
agree to a DBS check. (People with convictions for violence or offences against children or young people will not usually be considered. Other offences may not prevent applications)
What help will I get from Barnardo's?
 We'll guide you through the assessment process and support you after you've been matched with a young person. Weekly payments and advise sill continue until they leave.
---
For more information
To find out more:
T: 07730 025 516 or 0208 771 0907
E: londonsupportedlodgings@barnardos.org.uk
About Barnardo's
Barnardo's is the UK's largest and oldest children's charity. Established in 1866, it helped 272,000 children, young people, families and carers in 2017. See their information pages for more information on more than 1,000 services across the UK, including
specialist support to sexually exploited children and young people
young people leaving care
young carers
children with a parent in prison.
Barnardo's supported lodgings service is also helping people facing homelessness in Southwark, Croydon and Redbridge in London, and across the UK. For more details see Barnardo's information about the scheme