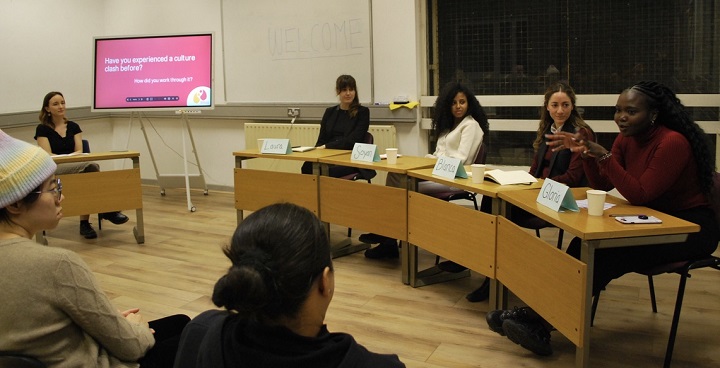 WONDER Foundation is a women-led charity dedicated to transforming the lives of women, girls, and their communities through quality education. WONDER's youth solidarity project, Being and Belonging, fosters discussions around migrant integration and building more inclusive communities.
Individual, not one-dimensional
Conversations around migration are often one-dimensional, and do not reflect the diverse experiences and identities of those who have migrated to the UK. WONDER encourages young people to create initiatives, policies and campaigns to view migrants, and each other, as individuals.
From the world to Brixton
While based in Brixton, WONDER has had youth from across the UK participate in Being and Belonging. Additionally, many of the youth involved have grown up outside the UK, and have come from countries such as Spain, Mexico, Eritrea, Kenya, South Korea and the USA.  "We discussed that being a citizen of a country does not require speaking the language fluently, or understanding all of the country's culture," said Being and Belonging . "I understood that being kind and welcoming to migrants is the simplest way to make them feel comfortable."
'Invisible minorities'
The next Being and Belonging event is Invisible Minorities, Empowering Lusophones in London on 17 June. Connected by the Portuguese language, nearly 300 million people around the world are members of the "Mundo Lusófono." London, and specifically Lambeth, is home to many of these Lusophones who have migrated to the UK. However, the contributions and lived experiences of Portuguese speakers in London, and elsewhere in the UK, often go unnoticed, uninterrogated, and uncelebrated. Invisible Minorities, Empowering Lusophones in London seeks to create a space where Lusophones and UK-based youth workers alike can celebrate the achievements of Lusophones, discuss solutions to integration challenges faced by them, and work together to better understand the lived realities of Lusophone migrants in the UK.