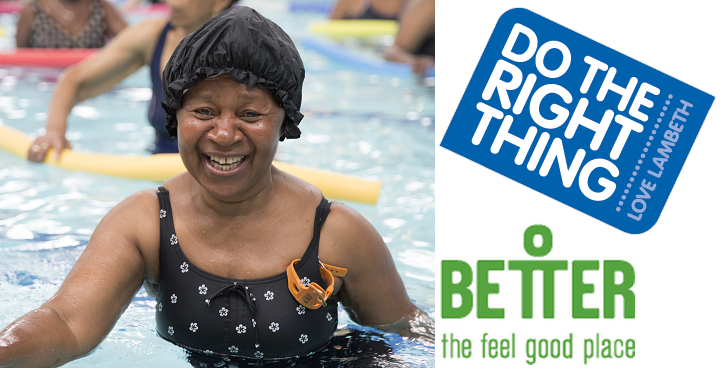 A few weeks ago we went along to the Friday morning water fitness class to meet the Streatham Ice and Leisure Centre's senior club sessions.
The sessions only started in March and it's already grown to over 90 pay monthly members, in addition to members who pay per session. There are a wide variety of ages with members from their fifties through to their eighties. The sessions are mixed men and women, and all fitness levels were welcome. There are a number of exercise sessions throughout the week in and out of the pool as well as racket sports, line dancing and ice skating.
It was quickly apparent though that the group was a lot more than just keeping healthy and active, there is a friendly and warm social side too. Not only are the exercise sessions are very relaxed and fun, a lively weekly social club has developed.
A couple of weeks ago they even had the opportunity to compete in the Copper Box Arena, part of the Queen Elizabeth Olympic Park, representing Team Lambeth at the annual London Better Club Games.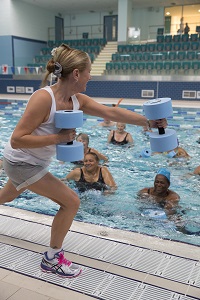 We spoke with the Club Lead, Carol Cross, who is justifiably proud of the club. She told us how Better had been very supportive, enabling the sessions to grow and offer a lot of variety.
All the members we spoke to were also very positive of the benefits.
Rene, who had come along to watch the Water Fitness sesson even though she couldn't take part that week, told us how she had been coming along for two months and that it had been "the best decision of her life, they were such a friendly bunch".
For a full details about the Streatham Ice and Leisure Centre senior club sessions please visit the Better website.
Get involved in your community – find opportunities on our Do the Right Thing map