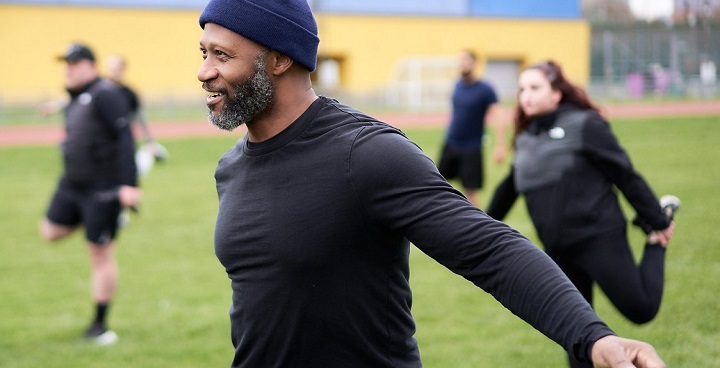 BETTER, the charitable social enterprise that operates leisure facilities across the borough on behalf of Lambeth Council, has announced plans for the phased re-opening of outdoor leisure facilities from Monday 29 March 2021.
Outdoor Tennis
Lambeth Council is preparing tennis courts in Lambeth parks to reopen on Monday 29 March. All bookings for customers will fully commence from Tuesday 30 March. Whether you love to compete in matches or you're practicing your serve, outdoor tennis is a great sport to have fun, get fit and improve skills like precision. Our outdoor tennis courts are perfect for rallying with friends or organising games. All tennis courts can be booked online via the BETTER website or the BETTER app.
Outdoor Exercise Classes  
BETTER are launching a new weekly programme of outdoor exercise classes at Ferndale Community Sports Centre (Brixton) and Streatham Ice and Leisure Centre. All classes will be delivered outdoors and socially distanced following BETTER's Covid-secure safety measures. Outdoor exercise has so many benefits to the local community, especially if the sun is shining. Alongside the fresh air and getting oxygen into your lungs, the sun's rays on your skin will boost your vitamin D levels and lift your mood. They also bring the joy of working out with others, which can increase your motivation and improve your performance.
 Weekly Outdoor Exercise Classes programme starting Monday 29 March
Monday 17:00 Outdoor Dance Fitness
Tuesday 17:00 Outdoor Functional Fitness
Wednesday 07:30 Outdoor HIIT
Thursday 17:00 Outdoor Aerobics
Friday 07:30 Outdoor Circuit Training
Saturday 10:00 Outdoor Zumba
Sunday 10:00 Outdoor Combat

Ferndale Community Sports Centre: All classes will take place on the tennis court.
Streatham Ice and Leisure Centre: All classes will be delivered outdoors at the back of the centre which is accessible via Natal Road.
Book online
Leisure centres
Leisure centres in Lambeth are set to reopen on 12 April 2021 in line with the government roadmap. At this stage only gyms and swimming pools will reopen – which will see the return of swimming lessons, gymnastics and indoor activities for under 18s and disability groups. Keep up to date through the BETTER website Lambeth news pages