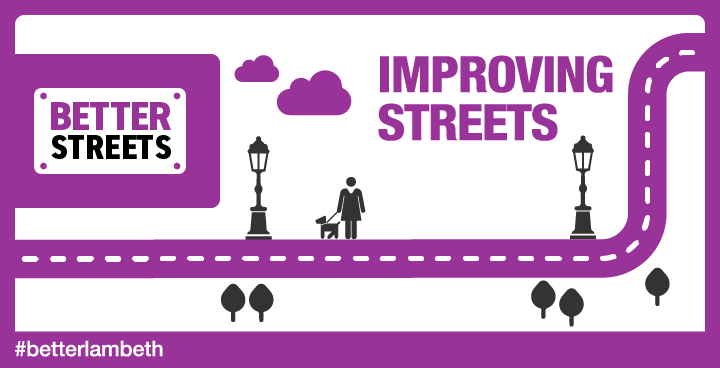 Background
We use a range of methods to listen to what residents of Lambeth want us to focus on. Through feedback, such as the resident surveys, you tell us that cleaner streets, reducing pollution and road safety are very important to you.
What we're doing
We have made a major investment in the streets and town centres of the borough, planting thousands of new trees, a record investment in resurfacing our roads, improving our parks and redesigning public spaces.
We pledge to continue to make Lambeth an ever better place to live. Lambeth is now a more environmentally sustainable borough, thanks to transport improvements and the borough is becoming ever more cycling and walking friendly.
Air quality is a big issue in Lambeth and we will continue to campaign, work with schools to monitor air quality, raise awareness on pollution, and support cycle quiet ways and superhighways.
Find out how we're tackling fly tipping.
Work with us
We want residents to get involved in improving their environment, to join our crowd funding initiative and help make the borough safer.

View our other key campaigns
Return to the Building a Better Lambeth page.