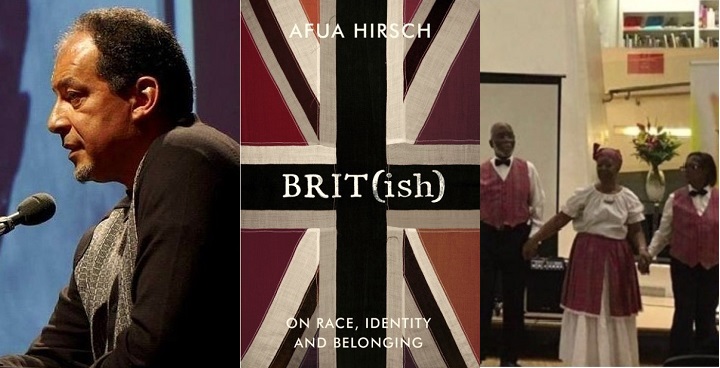 Week five & beyond
Monday 29 October, 7pm. Brixton Library The Solomon Success Story
Meet Solomon Smith, founder of Brixton Soup Kitchen. Solomon has seen his charity skyrocket with celebrity volunteers and mass media attention. Now he shares his business secrets in his debut book. His heart-warming story of growing up in Brixton will inspire you.
Thursday 1 November, 7pm. Durning Library Flintlock Theatre presents No Dogs
"No Blacks. No Irish. No Dogs. And here we are, 50 years later. I'm Jamaican. You're Irish. Both British. No home anywhere". No Dogs charts a shared history of journeying and identity, exploring 'Britishness' down generations. Shared as a work in progress at rehearsed readings.
Friday 2 November, 7pm. Clapham Library Funk Is Its Own Reward – BritFunk with Lloyd Bradley and special guest Junior Giscombe
Lloyd Bradley is one of the UK's foremost black music experts and cultural commentators. Tonight, Lloyd turns his attention to BritFunk – subject of his next book – in an evening of chat, music and even a bit of dancing with a specially curated soundtrack.
Saturday 3 November, 7pm. Brixton Library Brit(ish): On Race, Identity and Belonging with Afua Hirsch
Brit(ish) is about everyday racism, our troubled relationship with our history, and why liberal attempts to be 'colour-blind' have caused problems. It's about why we avoid talking about race. Join Afua Hirsch in discussion of an urgent call for change.
Monday 5 November, 7pm. Brixton Library Pan Africanism: A History with Prof.Hakim Adi
Hakim Adi covers many key 20th century political figures in a history of the individuals and organisations that have sought the unity of all people of African origin as the basis for their advancement and liberation. Some leading Pan-Africanists call for a United States of Africa as the means to advance the interests of the continent.
Friday 16 November, 7pm. Clapham Library Common Ties 10
An evening of celebration of Caribbean heritage and culture – helping reaffirm those "Common Ties" which bound together our parents, grandparents and ancestors, and sustain us today. Remember, celebrate, and look forward to preserving the culture from which the proverbs came. Book via Eventbrite
---
For more information