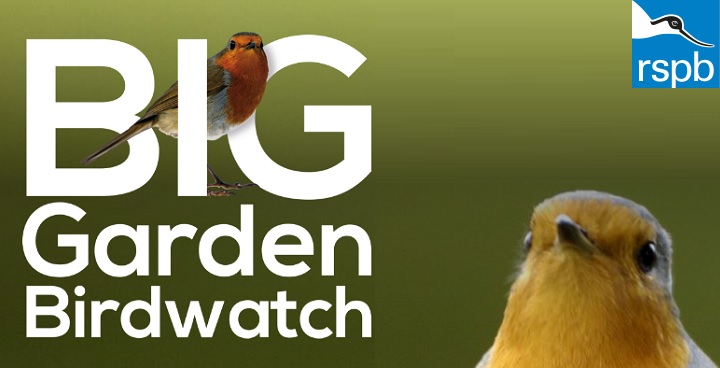 Joining in with Big Garden Birdwatch is simple and enjoyable – and a great excuse to watch your garden birds.
How to take part
Here's the RSPB step-by-step guide…
Choose a good place to watch from for an hour from 27-29 January 2018. Which window gives you the best view? Make sure it's comfy and you have the essentials within easy reach – a nice, hot drink and your favourite biscuits – and somewhere to jot down what you see. On the RSPB website they've got a nifty counting tool to help you keep track of what you've seen.
If you haven't got a garden that's no problem. Just pop down to your local park or green space and join in there.
Relax and watch the birds for an hour.
Count the maximum number of each species you see at any one time. For example, if you see a group of three house sparrows together and later another two, and after that another one, the number to submit is three. That way, it's less likely you'll double-count the same birds.
Go to the Big Garden Birdwatch website and report what you've seen. Or use a paper form which is FREE to post back. If you have any website technical issues please refer to the RSPB FAQ's or call them.
That's it! By taking part and telling the RSPB what you see, you're helping them find out more about garden wildlife.
Find out more
Please visit the RSPB's Big Garden Birdwatch website for full details.