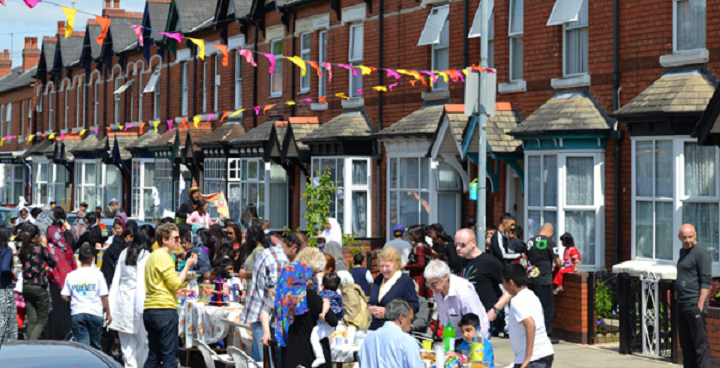 The Big lunch is a simple idea to get communities together with as many people as possible across the UK taking part! The idea is to have fun with neighbours and encourage friendlier safer neighbourhoods as well are starting a sense to share more between new friends such as conversation or resources. It was started by The Eden project and has now been going since 2009.
This year's lunch takes place on 12 June and Lambeth has a range of street events taking place across the borough to celebrate the Queen's Birthday alongside The Big Lunch.
We'd love to receive stories and pictures of these events that are scheduled for 12 June so please make sure to tweet to us @EventLambeth or send photos to events@lambeth.gov.uk
Find out more
Visit the Big Lunch website for ideas, tips and more information.
For more information about holding a street party in Lambeth, please see our Street Party information page.