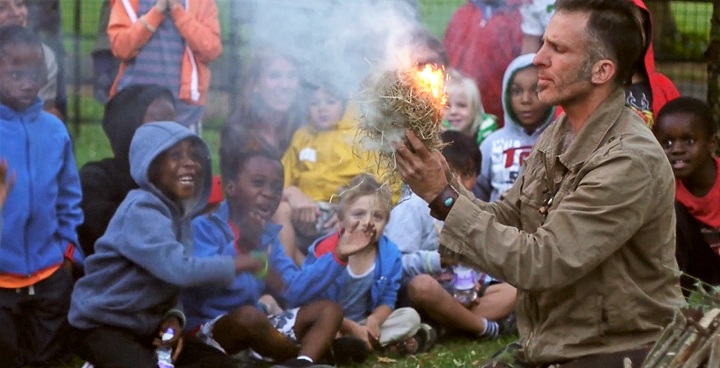 How it got started
Since 2011 community landscaping enterprise Father Nature and the charity Myatt's Field Park Project have been running this FREE event to give Lambeth's low income and local families a night to remember.
What's on offer?
With overnight security (thanks to the local Army Reserves & Cadets) we provide everything else – tents, sleeping bags and food as well as professional storytellers and drummers, marshmallows for the camp fire, and workshops on gardening, cooking and fire-lighting. We've even got Goodgym Lambeth helping us put up and take down all the tents….All you have to do is bring the kids!
The Big Challenge
We've lost our funding this year, but we're not going to let that stop us! Undaunted, we're raising the money ourselves, through crowdfunding at The Big Park Sleepover. However, if we don't make our funding target by August 1st, the event will sadly have to be cancelled (frankly, a tragedy) so the heat is on!
How you can help:
If you think the Big Park Sleepover is a great idea like we do, here's what you can do:
Make a pledge! Even £10 will help us on our way plus you'll automatically be entered into the prize draw for a guaranteed place at the Sleepover.
Tell your friends and family about the event on social media.
Check out our 'wish list' on The Big Park Sleepover campaign page and see if you help us source all the things we need from portaloos to food and hay bales!
Let us know if you are a local business or organisation who can sponsor us.
How can I get a ticket?
We'll be advertising tickets via the Father Nature website and leaflets through doors after August 1st (once we know we've reached our target). It'll be first come, first served, so keep your eyes peeled!
We have 250 tickets to give away: half the tickets are reserved for low income families while the rest will be offered Lambeth wide.
For more information please contact hello@fathernature.org.uk.