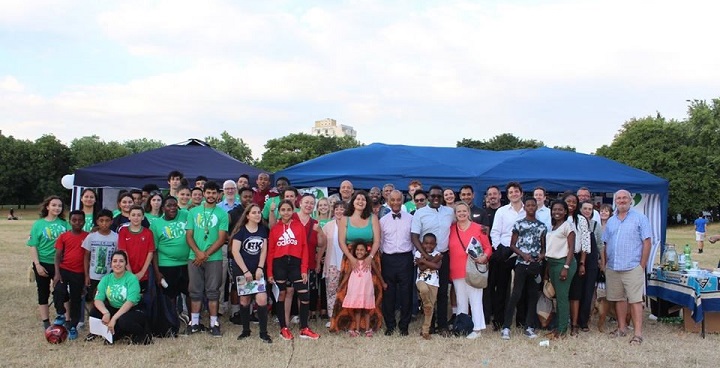 "It's important to focus on, and celebrate the good that young people are doing in our city," said Sir Kenneth Olisa OBE, Lord-Lieutenant of Greater London, at the 10th anniversary of the multi-award winning BIGKID Foundation. He is Patron of the West Norwood-based charity, which aims to help young people from Lambeth at risk of social exclusion and youth violence to find, develop and act on their own potential.
Living the message
The charity's founder and CEO, Shaninga Marasha, introduced some of the young people the charity works with as examples of Sir Kenneth's message:
John is the first in his family to finish school and go to university – he is now on a football scholarship in America. He spoke candidly about the poverty and fear of violence in Lambeth, where he lives: "BIGKID has unlocked doors for me. Attending a football session in Larkhall Park was the first step on the positive pathway that led me to where I am today. Now, I want to use my experiences to help others do the same."
Paris explained how BIGKID has become like a family to her: "Without BIGKID, I don't know where I would be. But for now, this feels like the right place for me."
 A decade of support
In the past decade, BIGKID has supported almost 5,000 young people in Lambeth and across London. Today, they are helping 1275 young people improve their lives through Community Engagement, Mentoring and Leadership Programmes. Their Community Engagement Programme consists of free sport and youth club sessions, which are run across the borough.
 The key to turning things around
"There are many organisations, just like us, who are doing good work day in and day out, no matter what is thrown at them – and I believe we are the key to turning things around in our capital," said Shaninga Marasha
---
For more information
If you know a young person who could benefit from BIGKID's help, see their information pages or email for more details