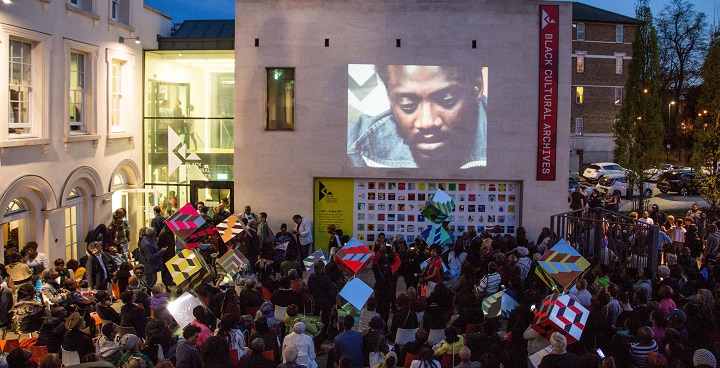 Lambeth Council has helped to create and sustain Black Cultural Archives (BCA) over two decades. Since the iconic Heritage Centre's opening in 2014, five major exhibitions and numerous public events for young and old have taken place. Black Cultural Archives remains committed to embedding the heritage of African and Caribbean people at the heart of British history and culture. Lambeth Council is a major partner in this vital work.
We Are One
Now, to secure sustainable, long-term funding to preserve the Archives for future generations, BCA has launched WE ARE ONE, a campaign looking for financial support from individuals, schools, communities, companies and philanthropic organisations.
Expanding the collection and the service
Director of BCA Paul Reid said:
"Our ambitious target is £30 million over 5 years. This will enable expansion of BCA's collection, more outstanding exhibitions, universal access to the archives through digitisation and mobilisation, the Learning team to reach more students of all ages, and provision of the broadest range of specialist expertise as befits a nationally significant cultural institution."
How can you help?
Right now, please join the campaign. BCA believes the Power of One – whether you donate £1, £10 or £100 – will make a substantial difference.
Donate to BCA and use social media to share your support with family and friends in Lambeth and beyond: "I've just donated to #BCAWeAreOne.  Join me and support @bcaheritage."
Become a BCA Friend for £30 a year or Adopt a Collection for £100.
Organise a BCA fundraising event at work.  BCA has a great A-Z fundraising toolkit with fun and informative ideas.
---
For more information
See what's on when at the Black Cultural Archives on their information pages
Schools programme
 There's a programme specifically for Lambeth schools to organise fundraising days and earn a special visit to BCA, a talk at their school by a BCA expert or an invitation to attend a special student event during 2018. Contact patricia.hamzahee@gmail.com Tel: 0780 275 6256