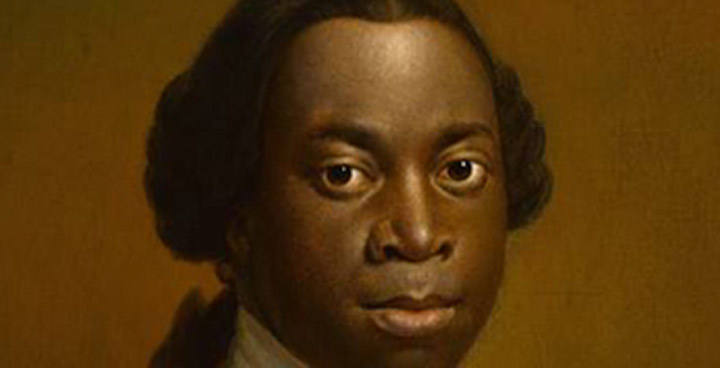 This new exhibition reveals the everyday lives of Black people in Britain during the Georgian period, 1714-1837. This is a critical historical enquiry that questions what we understand of Englishness and paints a picture of Black people's daily lives fraught with oppression and restriction amongst a degree of social mobility and integration.
This was the first era of large scale settlement of Blacks in Britain. Notable Black activists such as: Oluadah Equiano (pictured above); Ignatius Sancho; and Ottobah Cugoano all demanded freedom from slavery and were the definitive voices of the 18th Century. The Black Cultural Archives exhibition focuses on the lives of these activists and beyond while telling the story in a wider context using the themes: the beginning; life in Georgian Britain; death and departure; and the legacy.
One remarkable character that lived in the momentous 18th Century was Cesar Picton: born a slave in Senegal, but dying a rich man in Kingston upon Thames.
Treated as a commodity by Captain Parr, Cesar was given as a gift to Sir John Phillips, an abolitionist. Using the money he bequeathed from the Philips family, he set up a business and became a coal merchant in Kingston.
As his business grew, he bought more property and eventually lived the life of the gentleman and ultimately achieved financial security. When Cesar died, he left worldly goods to friends, showing even in the most oppressive climate, you can still come out on top.
Black Cultural Archives, 1 Windrush Square, Brixton, SW2 1EF.
For more information, visit www.bcaheritage.org.uk