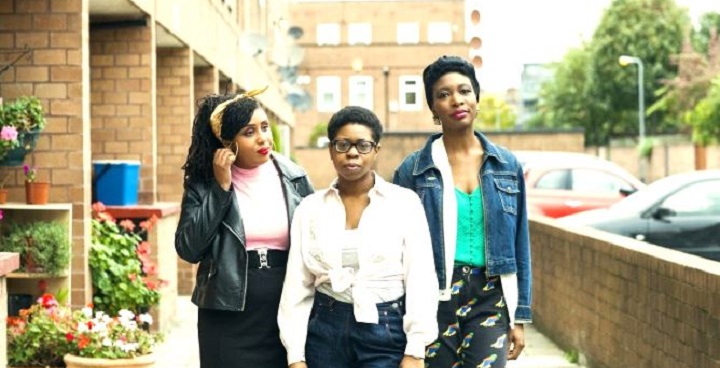 Welcome to week two of Black History Month, which runs throughout October. Lambeth Libraries has partnered with Black Cultural Archives and local organisations, brilliant writers and artists, to deliver a fantastic programme of events.
Week two
Wednesday 10 October, 7pm. Impact Hub Brixton Jamaica, Britain and the Maroon Wars
Genealogist Paul Crooks on the hidden history of Jamaica's Maroons, their wars with Britain and impact on the Industrial Revolution. Tickets £5 (early bird £3) Email: info@paulcrooksuk.com
Thursday 11 October 6pm. Brixton Library Colour of Madness: Exploring mental health in the UK
The Colour Of Madness poetry, fiction, essays, memoirs, and art anthology explores the BAME mental health experience in the UK.  Join Editor Rianna Walcott, and mental health organisations.
Thursday 11 October, 4pm to 5pm & 6pm to 7pm. Windrush Sq. Black Cultural Archives Friends Heritage Tour
Behind-the-scenes of the UK's heritage centre dedicated to the histories of Black people in Britain. Our archives span centuries and hold both everyday and extraordinary stories. Free, booking essential via info@bcaheritage.org.uk
Friday 12 October. 1.30pm to 4.30pm & 5.30pm to 8.30pm. Streatham Library Focused Healthy Life
Four building blocks of health – Water, Breathing, Sleeping and Nutrition; and four challenges – prostate cancer, fibroids, type 2 diabetes and mental distress, with expert speakers at both sessions.
Friday 12 October, 7pm. Brixton Library How Europe Underdeveloped Africa – Brixton Radical Reads book group
Discussing Walter Rodney's 1972 landmark How Europe Underdeveloped Africa. Rodney 'delves into the past… only to understand how the present came into being.' Please contact the library on 020 7926 1056.
Saturday 13 October, 2pm. Meet Brixton Library Brixton Still Walking Tour
Join poet and community leader Michael Groce for a one-hour walk uncovering hidden treasures, meeting local people and experiencing important cultural elements. This is the first walk in the Coldharbour Project: a community project telling local stories to uncover 70 years' history of Coldharbour Lane. Book via: projects@independentfilmtrust.org
Saturday 13 October, 2pm Kennington's Black History Walk (meet by McDonalds, Walworth Road)
Led by local historian S I Martin and Marietta Crichton Stuart (Friends of Kennington Park). Includes Cato Street Conspiracy, Chartism, a radical preacher and campaigner; Mary Seacole; Bob Marley; and local political and religious meetings.
Saturday 13 October, 7pm. West Norwood Library Watt Town: Holy Songs from Jamaica Film showing (47mins) and Director Q&A
First known as 'Native Baptist', Revival became the first Christian Jamaican church. National heroes, Sam Sharpe and Paul Bogle were Jamaican Baptists. Join us for discussion with Director Stephane Delphin, here from France.
Saturday 13 October, 7.30pm. Clapham Library Big Joanie and support – Black British Punk!
Women of colour always had a place in punk. Three bands are here to prove it. Clapham Live is proud to highlight this under-celebrated music. A night like no other in the library. £10 via Eventbrite
---
For more information