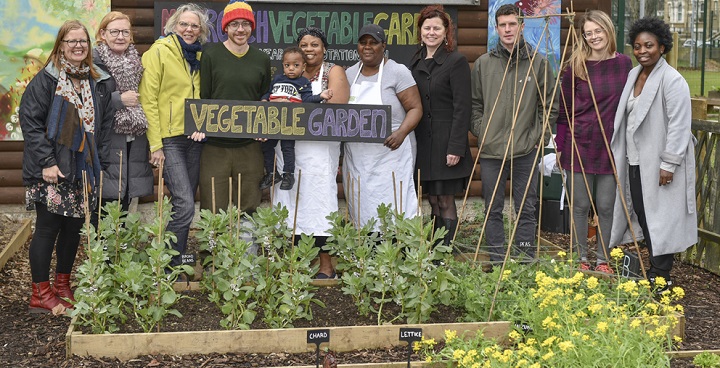 In a world of increased urbanisation and isolation, being close to Nature and understanding where food comes from is vital. The Blooming Lambeth Awards are an opportunity to celebrate gardening and growing projects that make a really positive impact on individuals and communities. Get your nominations in now for 2019. There are awards for projects great and small, and prizes to support gardeners and growers.
Word from the Cabinet
Cllr Claire Holland, Lambeth's Cabinet Member for Environment & Clean Air, said: "These projects showcased and supported by Incredible Edible Lambeth are what makes this borough such a wonderful place to walk or cycle around. There are hidden gems all over Lambeth, thanks to the vision and hard work of our residents. As a council we are happy to support the Blooming Lambeth Award that are just one way of celebrating such great work and, hopefully, encouraging more people to get involved."
 Nomination details
You can nominate yourself or another garden but please don't ask multiple people to nominate you!
Nominations must include: name/description of the project, location, photograph and an explanation of why the garden/project has been nominated
Nominations must be submitted online to be received by 1 June 2019
Winners will be announced at the Blooming Lambeth Awards Ceremony in October
There will be First Prizes of £100 and Highly Commended £50.
 Green and connected
Janie Bickersteth, Chair of Directors at Incredible Edible Lambeth, said: "We are extremely proud to support so many diverse, local food projects. We want to help bring people together by making connections between communities, growing spaces and food entrepreneurs across Lambeth. There is a huge momentum around people wanting to improve their health and build up their local community by focusing on food and growing. We're amazed by the commitment of community gardeners in supporting more people to grow food and are really excited by the growers who are turning their produce into food businesses."
 For more information