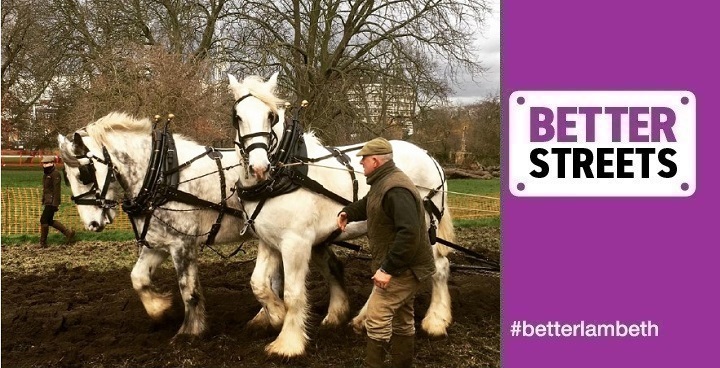 This year's 'Blooming Lambeth' Awards recognised three winners in the 'innovation' category. Turning a section of Ruskin Park into organic farmland, a school who grow and market food, and a local business making plant-based, gluten-free drinks.
Ruskin Park – heritage farming
This is a partnership between the Friends of Ruskin Park, the Friends of Windmill Gardens and the Brockwell Bake Association. We are growing rare strains of heritage winter wheat, buckwheat and broad beans, celebrating traditional and organic methods, to show where our daily bread really comes from. Our goal is to reintroduce heritage wheat into the local food chain, growing, harvesting, milling and baking it within Lambeth.
Clapham Leaf Club
Clapham Leaf Club is designed to enable pupils of 5 Clapham and Larkhall primary schools to learn all aspects of growing food – from preparing the soil to culturing crops which are sold at Venn Street Market every July, with pupils working alongside professional market traders. The project is now in its 8th year and participating schools include it on the Curriculum.
Wolfe's Shrubs, Caldwell Street SW9
Handmade drinks using the juice from macerated fresh fruit and herbs mixed with vinegar, they are allowed to mature into naturally complex flavours. When topped with sparkling water they are modern, sophisticated long drinks that are vegan, gluten- and preservative-free – and an entirely south London production.
For more information