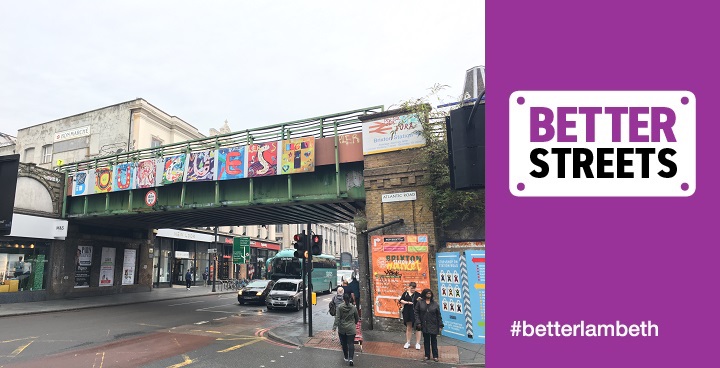 It is hoped that the bridge, already a highly visible Brixton landmark, can become an impactful welcome to the town centre, reflecting Brixton's values, culture and character.
There has been a fantastic response to the competition, with entries submitted from all over the UK, including many local creatives, businesses and students.
The designs are currently on display in the Brixton Pound Cafe on Atlantic Road until 16 December for the public to view and offer feedback to the judging panel by 5 January. They are also on display online at the Brixton Design Trail website.
The winner will be chosen in January by a panel consisting of Lambeth's Cabinet Member for Environment & Housing, Cllr Jennifer Brathwaite; Jason Gibilaro, the artist of the current 'B OUR GUEST' artwork on the bridge; representatives from Brixton Design Trail, Lambeth Council Investment & Growth Team, Brixton Business Improvement District, Brixton Neighbourhood Forum and Brixton Society.
The chosen artist will then work with the council, Brixton Design Trail, and contractors to work up their initial concept design, and the new look for the bridge should finally be complete in May 2018.