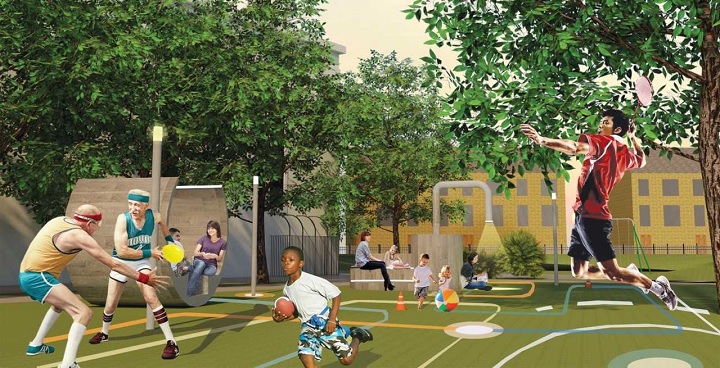 There will be more than 45 free events across Brixton town centre, meaning anyone in town will be no more than five minutes walk from a creative event, installation or exhibition produced entirely by the local creative community for everyone to enjoy.
Highlights will include an eye catching road crossing in Coldharbour Lane, the transformation of Brixton Railway Station passageway, a huge new piece of street art in Pope's Road a much more. There will also be guided tours, walks, talks and open studios during the design trail which runs until September 24.
Full details are online on the Brixton Design Trail website.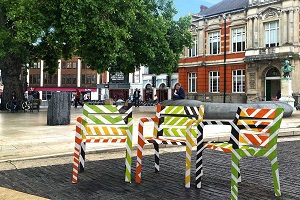 Binki Taylor, Brixton Design Trail producer and creator, said:
"I really want to stress that this is an inclusive event for everyone to enjoy. My message to anyone in Brixton is this is for you – come and take a look – I promise you'll love it. Putting the design trail together has been a massive collaborative effort. During the week people will be enjoying a showcase of local designers from a range of backgrounds, highlighting that our community is made up of many cultures living alongside each other with respect for diversity and an appreciation of many shared values – it is this mix that is the essence of Brixton.
That's why the theme this year is 'Love is Power' to communicate the positive force of love in celebrating difference and promoting acceptance."
Brixton Design Trail, now in its second year as a London Design Festival District, has been developed in partnership with Brixton BID and Lambeth Council, with Network Rail, Transport for London, Lambeth College and a whole range of other groups, businesses and individuals joining in.
Cllr Donatus Anyanwu, Lambeth Council's Brixton Neighbourhood Lead, said:
"I'm really looking forward to Friday because it looks like Binki and the whole Brixton Design Trail team have really surpassed themselves this year. I'm proud that this council has such strong, motivated and creative local people to work with. I know last year's design trail really caught people's eye and I'm sure this year will be even more successful.
I'd really like to echo Binki is saying that we want people to come along and have a look. I know some people think art isn't for them – but this really is for everyone and only really works if people come along and take a look."