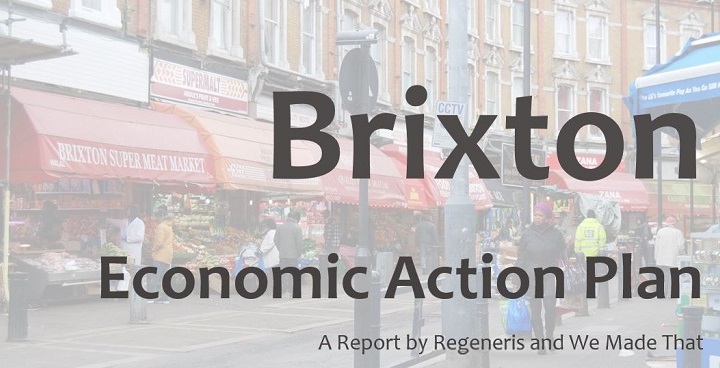 Today we are publishing the Brixton Economic Action Plan, the culmination of 18 months of research led by economic development consultants Regeneris. The report will allow us to better understand the make-up of Brixton's local economy and its place in Lambeth and London. It also sets out some of the key economic challenges and opportunities facing local businesses, residents and investors.
Regeneris has identified seven areas for action including:
1.   New space to accommodate economic growth
2.   Space for enterprise, new Ideas and experimentation
3.   Enhancing the local environment and infrastructure
4.   Supporting Brixton's businesses to adapt and grow
5.   Improve external perceptions of Brixton as an economic location
6.   Linking Brixton's residents to opportunities
7.   Recognising and nurturing social value
How to get involved
 Read the Brixton Economic Action Plan 2017 report on Future Brixton.
Lambeth Council will now work with its partners and the local community to consider how best to take forward the findings and recommendations set out in the report.  As part of this process we want to hear your ideas and collaborate to refine the plans and then deliver them.
Please join as the next Brixton Neighbourhood Forum where Regeneris will be presenting their findings, followed by a group discussion:
When:   7pm on Wednesday 26 April.
Where:   Brixton Pound café basement, 77 Atlantic Road, Brixton, SW9 8PU.
If you cannot attend this meeting please contact us on xcedfuturebrixton@lambeth.gov.uk or send us a tweet via twitter on @FutureBrixton.