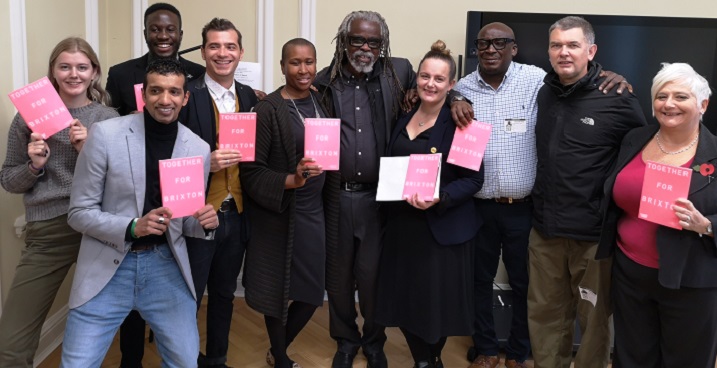 Over 80% of businesses that took part in a "renewal ballot" held early last month opted to keep the Brixton BID, which will mainly be funded through a levy from local firms. The BID will invest the money into boosting Brixton's economy – promoting Brixton as a distinctive destination, reducing business costs and creating innovative networks.
Since it was first established – with council support – in 2014, Brixton BID has invested over £1.75 million in Brixton, through a combination of levy income and additional funding attracted by the BID. The BID works closely with the council to create an environment which supports existing businesses to grow and new businesses to start-up.
Word from the Cabinet
Cllr Matthew Bennett, Cabinet Member for Planning, Investment & New Homes, said: "Brixton BID have made a fantastic contribution to local business and work closely with Lambeth Council to keep Brixton a dynamic and diverse town centre.
"I'm delighted to see them win their renewal ballot with such strong support and I look forward to continuing our strong partnership for Brixton."
Brixton BID priorities
Brixton BID have set our four areas of activity that align with the council's ambitions for Brixton:
Enhanced Environment – focusing on delivering a clearer and greener environment across the BID area.
Safer Day & Night – including continued investment in additional Policing and the Safer Lambeth Business Crime Reduction Partnership to help businesses, residents and visitors to stay safe
Better Business – supporting local businesses to bring added value and cost savings through collective purchasing, free business training programmes, more networking and business support events.
Distinctive Destination – continuing to promote Brixton as a visitor destination through events and marketing. Activities will include the annual Christmas lights and celebrations, continued support for the Brixton Design Trail, further cultural and live music events in the town centre and support for the Brixton Creative Enterprise Zone.
During BID ballots, two thresholds must be met: more than 50% of the votes cast must be in favour and the positive vote must represent more than 50% of the Rateable Value of the votes cast.
The renewal ballot closed at 5pm on Wednesday 31st October 2018. 59% of businesses voted and 80% of those voted "Yes" to continuing with the BID. Based on Rateable Values 84% of businesses voted in favour of continuing.
The overwhelming "Yes" vote was announced at the Town Hall on Thursday, by returning officer Chris John, who is electoral services manager at Lambeth Council.
More information about Brixton BIDs plans for the next five years can be found here.