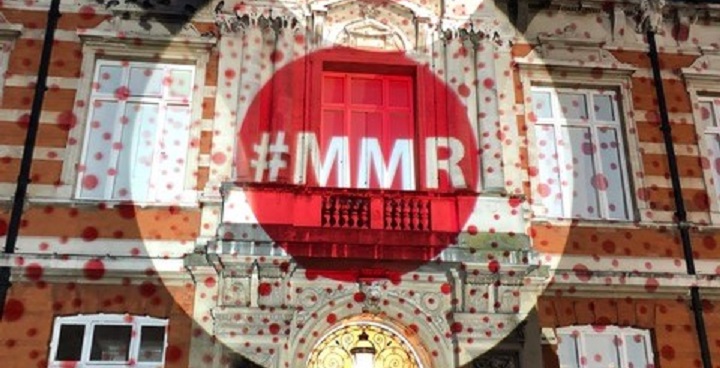 Lambeth residents are urged to get immunised against measles, with children, young people and parents all encouraged to get MMR  vaccine. In 2018, London reported 379 cases of measles, compared to 243 cases for 2017.
Infection
Measles is a highly infectious viral illness which can be pleasant and sometimes lead to serious complications. Luckily, the Measles, Mumps and Rubella vaccine (MMR) provides protection and is free on the NHS through GP surgeries.
Immunisation
The council is working with GPs to ensure people in Lambeth receive immunisations, and to ensure that enough people are vaccinated to prevent future outbreaks  Although over 80% of children In Lambeth receive MMR, this is below the 95% needed to make outbreaks very unlikely.
Combined vaccination
MMR is a safe and effective vaccine, which requires two doses. The first is for babies as part of their routine vaccination schedule, usually within a month of their first birthday. Children should then have a second injection before starting school – as early as three months after the first dose. Over 90% of Lambeth children receive the first dose before their fifth birthday, but some fail to receive the important second dose.
Any time, any age
MMR can be given at any time, including to adults, so there is no need to be concerned about missing out. Those who have not had both doses of the vaccine remain at risk of measles, and also increase the likelihood of spread to family members and social networks. Young children, babies, pregnant women and those with weakened immune systems are particularly vulnerable to both measles and its complications.
Word from the Cabinet
Lambeth Cabinet Member for Health and Adult Social Care, Cllr Ed Davie said:  "People may see projecting red spots onto Windrush Square and Brixton Library as a publicity stunt but there is a serious message behind it. Measles can be a serious threat to health. More people in London are catching the disease.  The good news is that we have a tested and safe tool to protect ourselves, our friends and families. The MMR vaccine has been used since 1963 and has an excellent safety record. Vaccination is the only effective preventive measure against measles.It doesn't matter whether you're an adult or a child, it is never too late to get the vaccine".
For more information
Visit NHS Choices to find out more about the MMR vaccine.
Contact your GP to check that you and your family have had both doses of the MMR vaccine.