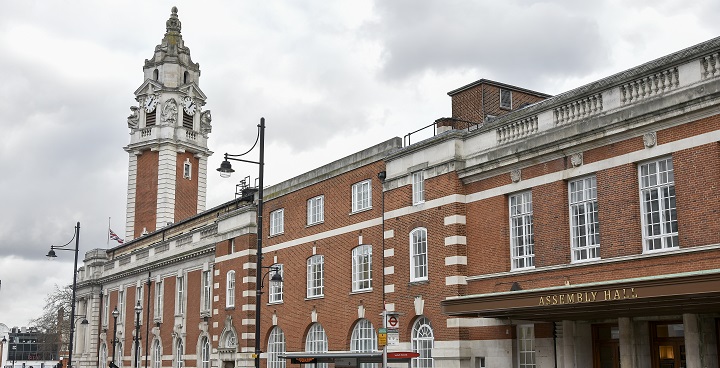 The photographic artists – Mohammed Ainan, Ellie Laycock, Dee Ramadan, and Angus Stewart – were inspired by a set of commemorative portraits of Lambeth councillors taken in 1903, when the Town Hall first opened and borough we know today was formed.
The historic images were taken by Richard Lang Sims, whose photographic studio was on Brixton Road at the site of the current Underground entrance. Sims later became Mayor of Lambeth and in that same year – 1922 – the borough's motto Spectemur Agendo was adopted – translated as By Our Actions May We Be Known.
In response, Ainan, Laycock, Ramadan and Stewart spent time meeting community leaders during what proved to be an unprecedented time of upheaval.
The portraits they made consider the quiet heroism and leadership within Lambeth's communities and pay tribute to ordinary citizens who have been engaged in extraordinary actions. The subjects of the portraits are sports, cultural, spiritual, political, charitable and public health leaders.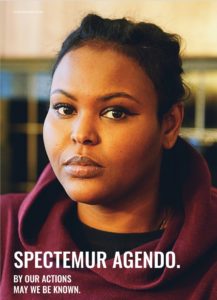 Cllr Sonia Winifred, cabinet member for Equalities and Culture, said: "The vivid and striking photographs give real insight into the astonishing leadership that is present everyday right across Lambeth.
"Over the next few months I hope as many people as possible visit the Town Hall to explore the exhibition and learn more about the stories behind the images."
Due to the impacts of Covid-19, the exhibition has been two years in the making. Photofusion launched an open call for photographers in 2019, with support from Lambeth Townhall Arts Programme and Arts Council England.
Now open and runs until later this year at Lambeth Town Hall. Entrance is free, between 9am-5pm Monday to Friday. For more info visit www.photofusion.org
Image credit: Mohammed Ainan