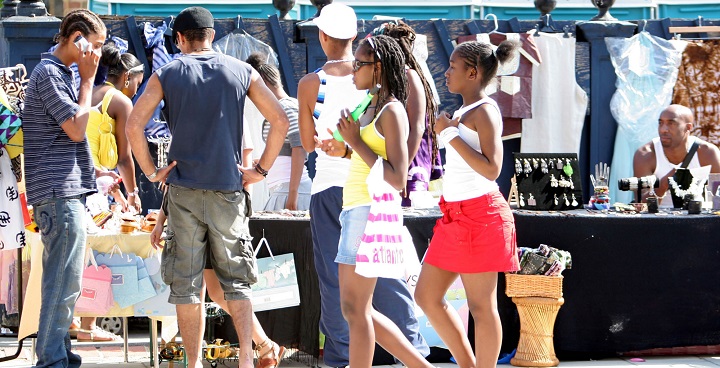 UPDATE
Since this post was written the organisers have postponed Brixton Wave for 2017. For more information please visit the Brixton Wave website.
---
"Brixton is changing rapidly. I've worked with the community to develop something new and exciting that represents this area we all love, and aims to support the networks here that bind the place together."
Happy businesses, happy customers
"It's about changing the experience of visiting local businesses. We want local businesses to have extra appeal to local people. There'll be discounts for local people, maybe a DJ spinning some tunes or a barber in the trainers shop.
Phone planning
"The whole event will be tied together with a special Brixton Wave iPhone and Android mobile app. It puts listings and local knowledge at your fingertips. Businesses are really excited by the interactivity.
Friday foodie day
"Day one focuses on food and drink and includes a taster menu, with small dishes at different restaurants throughout the day. Use the Brixton Wave app to plan your tasting tour. Some places have children's menus – we'll have over-55s menus to be different and appealing.
 Saturday shoppers
"The second day taps into Brixton's unique range of shopping choices. There'll be exclusive discounts and offers in the shops via your phone. Your phone is always with you and the app shows the nearest offer, or the kind of offer you're looking for.
… and Saturday sounds
"Saturday also features local Latin and Caribbean music artists and bands playing in Brixton Village, so the music is integrated with the shopping experience.
Why the Wave?
"We want to boost small businesses and offer something exciting to locals of all ages – senior citizens, families or youngsters. We know the area is changing and evolving, drawing in people from across London and beyond. Brixton Wave aims to make sure locals don't miss out on the exciting arts, food and shopping we have here."
Future waves
"Brixton Wave's vision is to develop the festival further. We want it to become a new community asset – part of the food, arts and cultural legacy. Our aim is to celebrate all that is good about the area and to support those who are here to make the most of modern Brixton."
---
Be part of the wave
If you're a local business and want to attract more weekend visitors, contact Brixton Wave right now about getting a featured place on Friday or Saturday and two weeks' free use of the Brixton Wave app. You need to make contact by the end of July.
If you want to know please visit the Brixton Wave website.