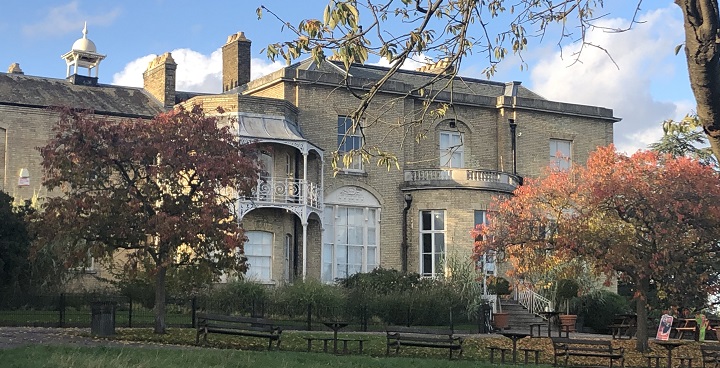 Lambeth Council has agreed the design and installation of a cutting-edge decarbonisation project at the Grade II* listed hall in Brockwell Park.
The new system will generate heat from a network of underground pipes feeding into a new Ground Source Heat Pump to generate warmth throughout the year.
Brockwell Hall has the fourth largest carbon footprint across Lambeth Council's parks estate – but the new heating system could reduce carbon dioxide emissions by 46 tonnes a year.
Cllr Sonia Winifred, Cabinet Member for Equalities and Culture, said: "This is a once in a lifetime chance to drastically reduce the carbon footprint of Brockwell Hall for years to come.
"Schemes like this demonstrate the ambitions of Lambeth Council to combat the climate crisis head-on.
"Lambeth Council was the first local authority in London to declare a climate emergency and affirm our commitment to achieving net-zero carbon emissions by 2030.
"Innovative thinking on projects like this will be fundamental in helping us achieve our vision of a greener, healthier and more climate resilient borough."
Installation of the new heating system will begin next month by contractors G-Core and the technology could be generating heat by the Spring 2022.
The project is being funded through a £429,000 grant the government's Public Sector Decarbonisation Scheme (PSDS) as well as from the council.
The scheme will lead to a reduction of up to 80 percent of emissions from heating the building, with savings increasing over time."
Brockwell Hall is also set to undergo a £3.3million restoration after securing a grant from the National Lottery Heritage. The proposals will sensitively restore parts of the hall and stable areas to eventually create a commercial events space.
Cllr Winifred added: "As a council, we will continue to explore similarly inventive ways to cut our carbon emissions and end our reliance on fossil fuels.
"I hope other local authorities consider the switch from older, less energy efficient heating systems to greener, more sustainable alternatives."
Reducing the carbon footprint of the council's buildings across its estate was identified as a priority by the Lambeth Citizen's Assembly on Climate Change when it was convened this summer.
It was the first assembly of its kind where a cross section of Lambeth residents gathered to develop to develop recommendations for the borough to reduce emissions.
After hearing evidence that Lambeth's buildings contribute a significant proportion of carbon emissions in the borough, the assembly members called on developers, big businesses and the Council to work together to improve the energy efficiency of buildings.
An Assembly member said: "The amount of energy we use to heat our homes was also an eye opener, as a percentage of total emissions it is very high and it something that the Council/personally we need to address through better insulation and cleaner sources of energy."